Speaking Engagements
Services
Speaking & Consulting
Our team is available as consultants for small business owners to help strategize around social media marketing and practice management.
Ted Jenkin is available for live, in-person, and virtual presentations for your conference or private event, in half-day or full-day formats.
If you are looking to build your business' online brand or to better understand the digital age, we are available to work with you in several formats. With a wide range of presentations, our content is designed specifically for the small business owner and can fit into any keynote or breakout sessions.
Social Media
Workshop
Practice Management
Leadership
Management
About Ted Jenkin
Founder and CEO of Hyperchat Social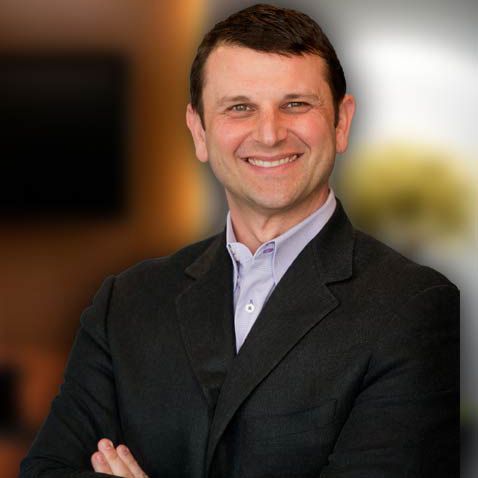 Ted Jenkin, CFP®, AWMA®, CRPC®, AAMS®, CMFC®, CRPS® is the co-founder and CEO of oXYGen Financial, an independent advisory firm in Atlanta, Georgia that manages approximately $1 billion of client assets. In addition to oXYGen Financial, Ted is the founder and CEO of Hyperchat Social, a full-service social media marketing agency for financial advisors and small business owners, and he coaches over 200 financial advisors and business owners on a weekly basis.
Ted Jenkin is the Editor in Chief of Your Smart Money Moves, a consistently ranked Top Money and Personal Finance Blog by independent ranking companies. Beyond running two very successful companies and writing weekly for his blog, Ted is the weekend finance expert for CNN's Headline News Weekend Express, CNN Airport, a weekly contributor for CNBC, and a weekly contributor and member of the Experts Panel for the Wall Street Journal.
As Seen In:
Ted has been featured in over 200 publications including Forbes, The Atlanta Journal-Constitution, Financial Planning, Investment News, The Huffington Post, and New York Post. Ted has published "Real Life, Real Money: 100 Smart Money Moves to Make Right Now!" which provides practical tips to put you on the road to financial success.
Ted and his companies have received multiple awards from Atlanta's Fastest Growing Company and most recently has topped Investopedia's Most Influential Advisor at #4 on the list.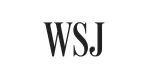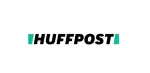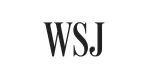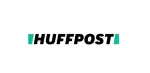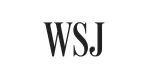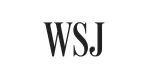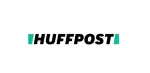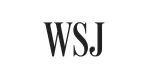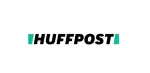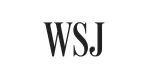 Social Media Power
To Acquire Endless New Clients
Learn how social media can be used to grow a recognized brand and draw in over 2,000 new clients in a five year time frame. Learn how to get people to be engaged in your brand and then have new prospects chase you instead of you chasing them.

Using LinkedIn To
Beat Your Competition And Sell More
Learn the five dirty little secrets that all salespeople should know about LinkedIn to help them generate more followers, more engagements, and ultimately more leads. Learn the different platforms of LinkedIn and how to go from zero to 2,000 connections within 90 days.

The Four Mistakes
Financial Advisors Make When Building A Website
Has anyone told you lately your website looks good, but then you realize you have generated a SINGLE lead in the past year from your website? Most website designers don't know what business owners are after most…leads! Learn the four crtical mistakes financial advisors make when they build their websites.
It's Not Who You Know,
But Rather Who Knows You In The New World of Social Media
Would you like know the secrets about how to build massive amounts of followers on LinkedIn, Facebook, Twitter, and much more? In today's social media world, followers are the first key to a great funnel of getting people engaged in your content

How To Double Your Business
As A Wholesaler Using Social Media
Social media is all over the news for financial advisors today to build their practice. The day of wholesalers making cold calls, doing lunch and learns, and playing rounds of golf are slowly dying. Learn the new techniques on how to use social media to get more business from top ranked financial advisors.

How To Double Your Referrals
In Just Twelve Months
Most referral training is old, stale, and simply doesn't get results. Learn how to use three important techniques through the power of social media to help you double your referrals over the next 12 months.

How To Build
A Top 10 Blog From Nothing
Whether you are building a blog to sell advertising or sell products, do you want to learn the seven keys to building a top ranked blog? Learn how we went from zero to more than 20,000 subscribers and more than 50,000 visitors a month.

Writing Titles & Content
Title: Why Angelina Jolie Got Eaten By A 50 Foot Tomato
You can post up pictures of your company, your clients, and your community, but what content really gets people on social media to start clicking buttons and engaging with your company?

The Power Of Using
Mobile Marketing
First there was cold calling. Then came direct mail. Then seminars. Then e-mail. With these techniques either slowly dying or becoming cluttered, where is the next blue ocean? Learn the power of text marketing to grow your bottom line.

Using Service Reviews To Become A Million Dollar Producer
What's the difference between someone who writes 300,000 of revenue and someone who writes 1,000,000 of revenue? Part of it has to do with how top producers use service reviews in an effective way to drive more buisness from existing clients. Learn in this workshop the six things you need to do in every review to take your business to the next level.

How To Retain Your Top Employees
There is one channel most of your employees listen to and it is called WIIFM. Learn how run your business to retain employees for the long term with a different spin on benefits manuals, vacation, weekly activities, team interaction, and having people get what they want so you can get what you want.

Building A Gen XY Practice
With a decade of experience pioneering the Generation XY Model, learn how to market, sell, and retain generation XY clients to build the future of your business. You'll learn how to set up a high closing rate process, how to charge fees, and how to build a service model so you can command the XY market.

We Are the Social
Media Champion for the
Small Business Owner

Whether you are a white collar business or a blue collar business, we can customize a cost effective solution to help you Turn Social Into Sales™. Hyperchat Social is focused on serving the small business owner community.
Our Partners