Why you should switch to GA4 tracking before it is too late!
January 01, 2023
If you have your own website, you likely have Google's Universal Analytics (UA) to track your website data. This will show you all you could want to know about your user journey and where your site could improve. If you know a bit about websites and tracking information, GA4 will not be new to you but if you aren't well-versed in this area you might not know about it. I am here to help explain what GA4 is and how you can get your website up to date with the new tracking!
What is GA4?
GA4 stands for Google Analytics 4. GA4 will be able to track users that use devices other than a desktop without having to set up different accounts and actions. It will also solve the issue of privacy concerns via third-party cookies. GA4 is getting rid of third-party cookies and solely using first-party cookies. Third-party cookies are put on websites by people who do not own the site to track your data. First-party cookies are implemented only by the website's owner. One of the major changes between GA4 and UA is you WILL NOT need Tag Manager in this update.
What Does GA4 Look Like?
GA4's dashboard is very similar to Google Analytics. Here are some of the metrics you will be able to track: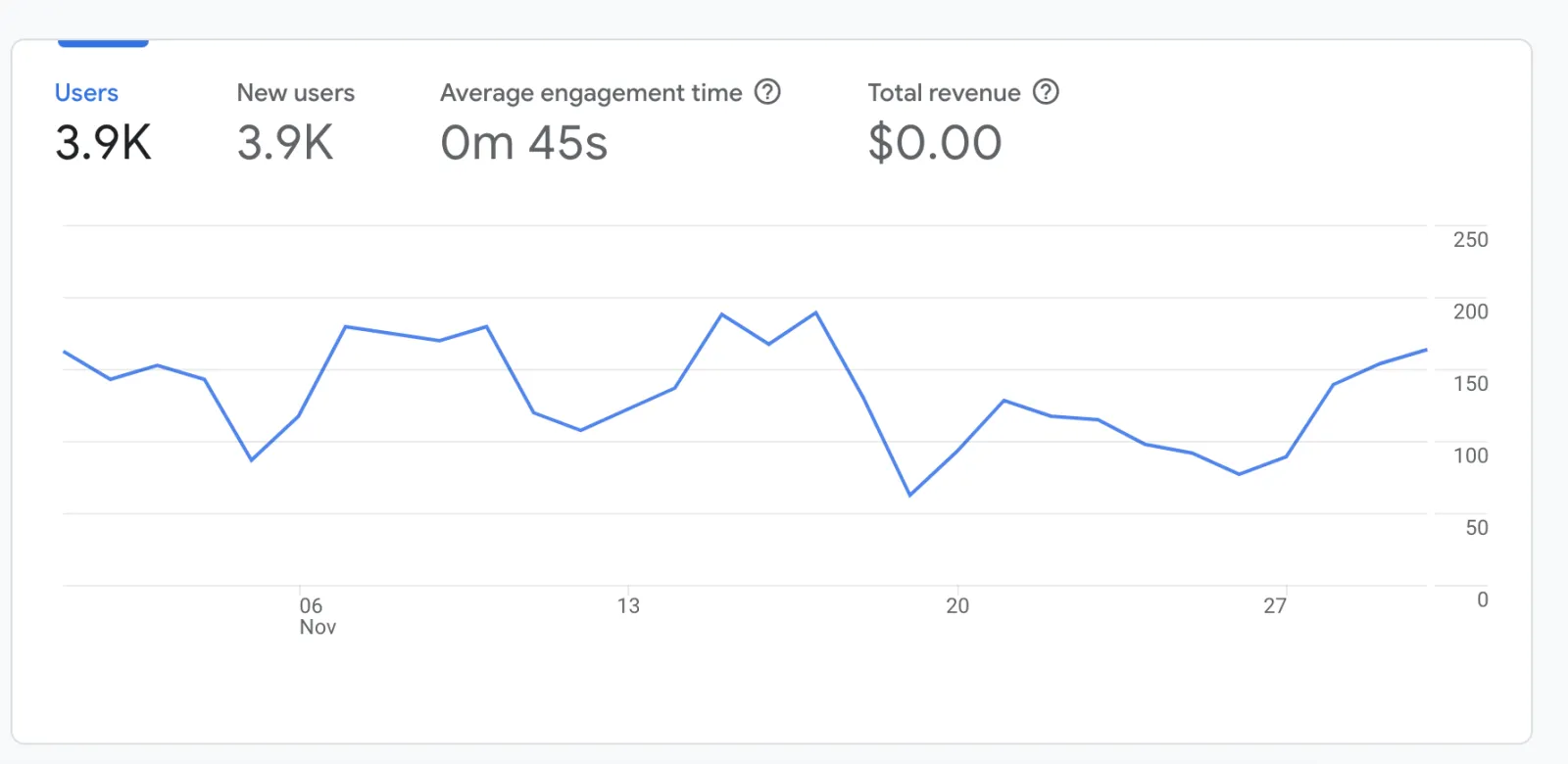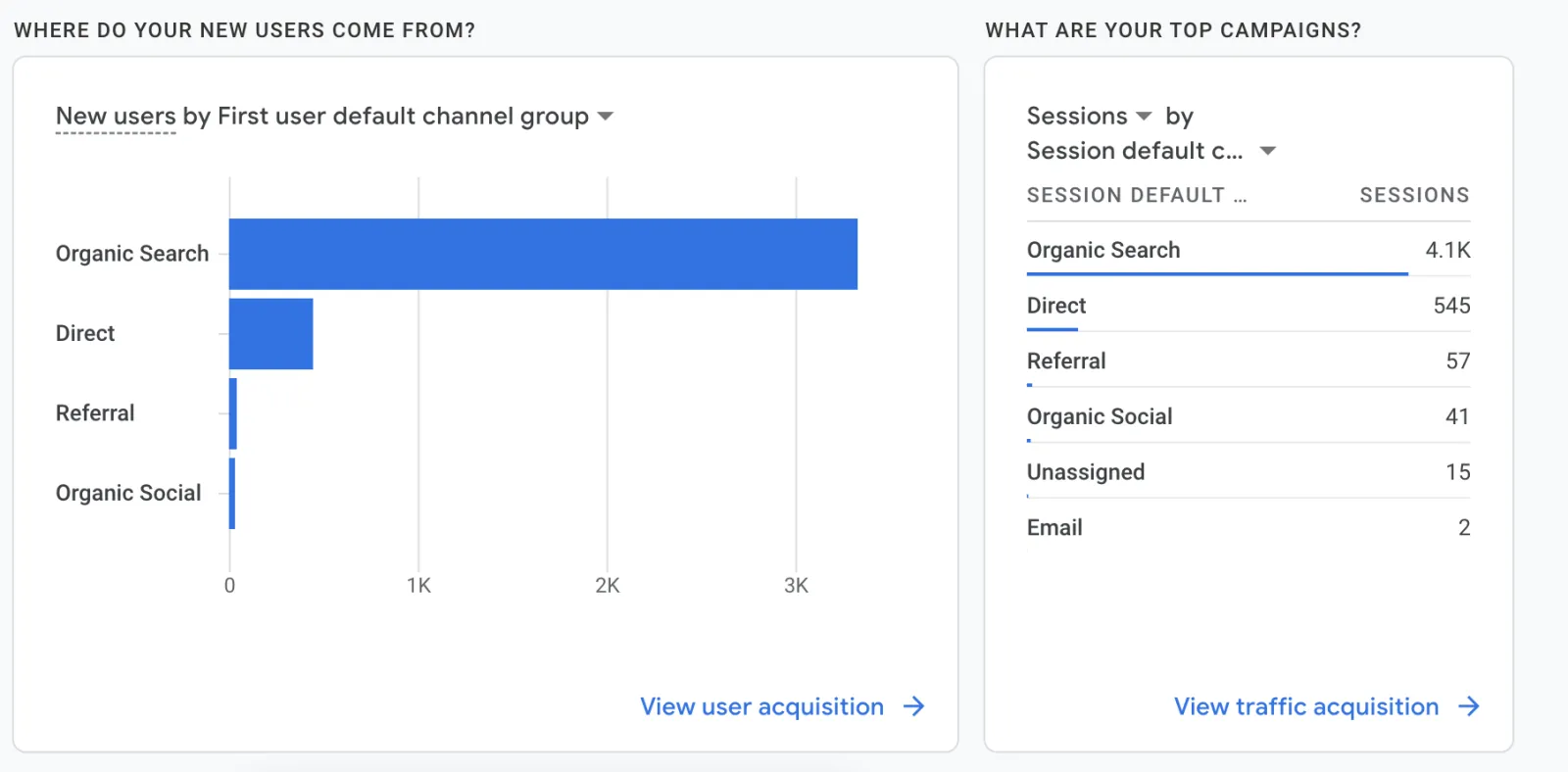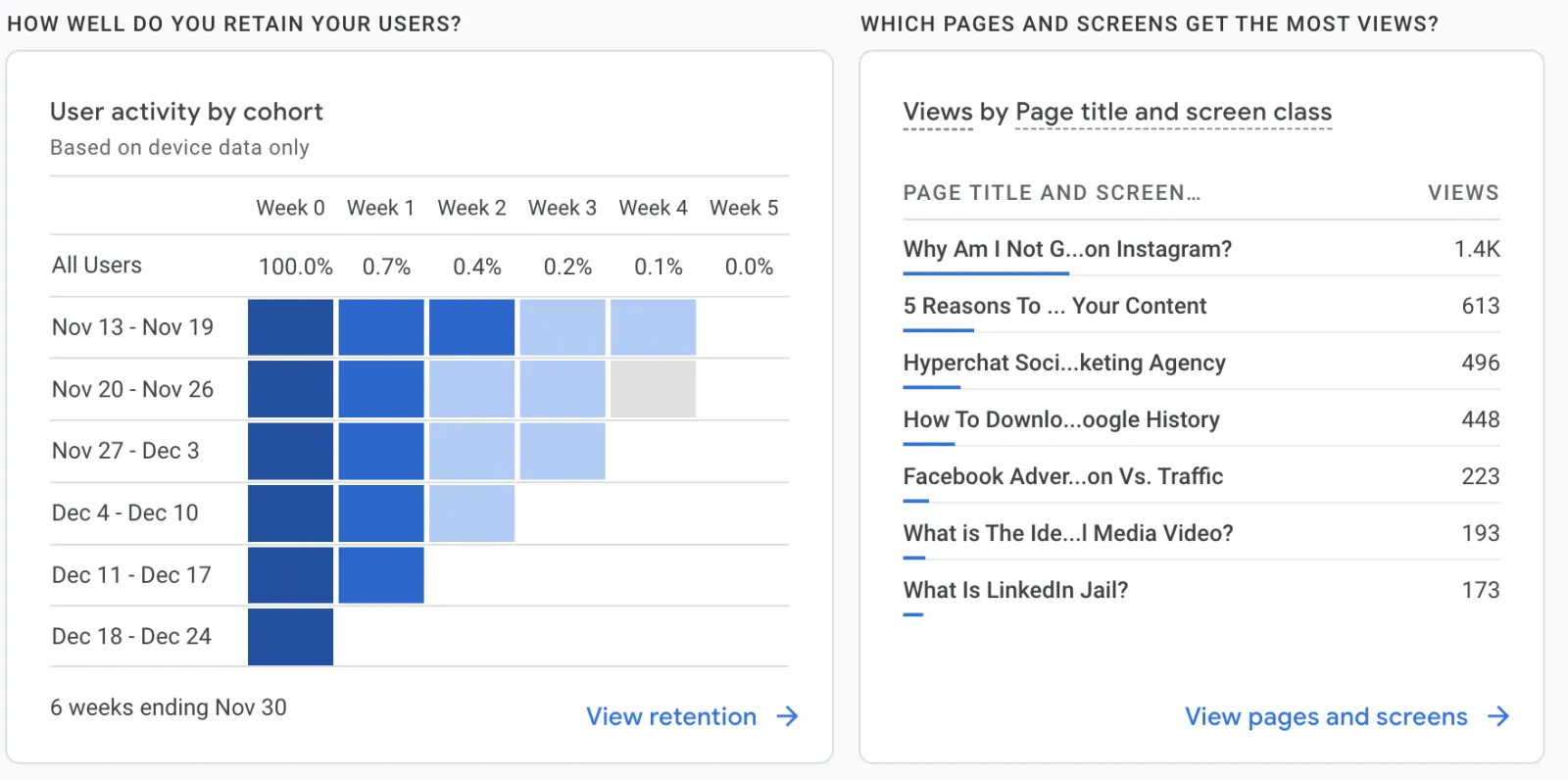 Important Dates You Need To Know!
UA will be collecting data through July 1st, 2023. You will still be able to see your historical data until December of 2023 but after then you will no longer be able to access your old data. After July 1st, 2023 GA4 will be the new default platform. Do NOT delete your UA tracking yet! Make sure you back up the data you have on UA.
How To Switch To GA4!
Google has the GA4 Setup Assistant wizard that:
Creates your new GA4 property.

Copies the property name, website URL, timezone, and currency settings from your Universal Analytics property.

Activates

enhanced measurement

in your GA4 property.

Creates a connection between your Universal Analytics and GA4 properties. This connection makes it possible for you to use

Setup Assistant in your Google Analytics 4 property

to migrate configurations from your Universal Analytics property to your GA4 property.

Sets the GA4 property to receive data from your existing Google tag, if you choose to reuse an existing site tag.
The GA4 Setup Assistant wizard does not backfill your new GA4 property with historical data. Your GA4 property only collects data going forward. To see historical data, use the reports in your Universal Analytics property.
Source: Google
We recommend starting the process of using GA4 now so you can begin collecting your data and ensuring your website traffic will be collected in the future!

Prev
3 Social Media Predictions For 2023
Should My Business Instagram Account Be Public or Private?