What's the Best Poll to Run on Twitter?
July 31, 2017
As Twitter became even more pronounced in its influencing capabilities during this Presidential Election, it continues to increase the number of tools you have available to you for both brand building and lead generation as a platform.
Important note: It is SENSELESS to not have an autoresponder on your direct message when someone decides to follow you on Twitter. You need to ask yourself how you will personally follow up and create leads if don't have a way to engage with the people who decide to follow you. I wrote a book and give away a free copy when someone follows me.
Now, to the polls…..
The cool thing to know in advance is how Twitter polls work because it is pretty simple once you get the ball rolling.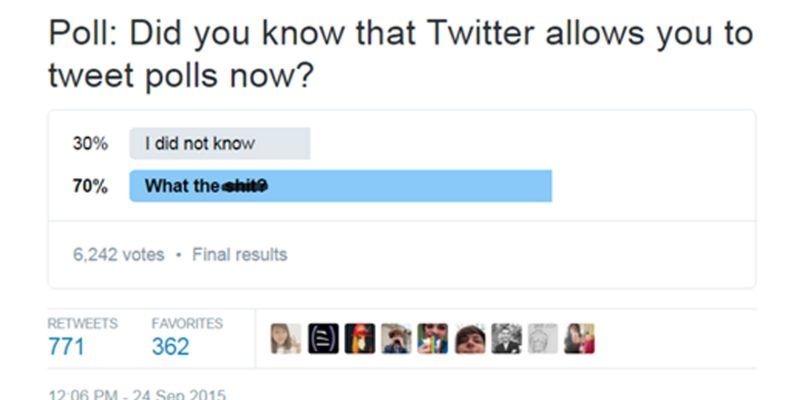 Each poll has a total shelf life of 24 hours and at the bottom of the tweet, it will tell you how long the poll will continue to be open.
Generally, you will have two immediate options on the responses for the poll, but you can expand yourself up to four choices.
Nobody will see how you voted because votes are not shared publicly on Twitter.
You will have stats and follow up after a poll is completed.
You'll notice that getting one of these polls set up is VERY EASY. When you do a new tweet, there will be a drop down with three lines that you will click and it will open up a poll just like you see below. From there, you will simply put up your tweet for the poll, type in your choices, and once you launch the tweet you are ready to go with your poll.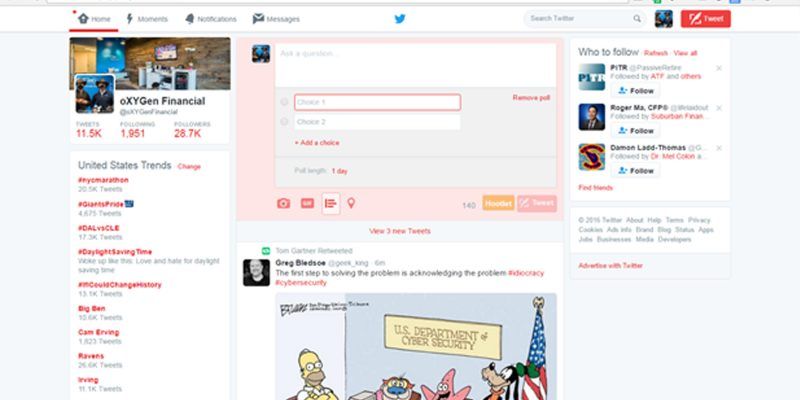 How can you engage more people in your polls?
You can pin your polls—this is an easy way to go cross platform.
Ask for predictions. People like simple quizzes, tests, and polls today that allow them to engage quickly to share their opinion.
Requesting feedback on a product. Maybe there is a new restaurant in your area or a new product that is out there and you want the opinion of people who are on Twitter.
Real time news stories. If there is something big going on in your city or around the world, use a trending hashtag along with your poll to attract more attention.
Twitter is still the kind of platform in my opinion where you really to be active in engaging your followers and the community. If you are giving a seminar or doing a workshop, it could be great to add a live poll as well to get more people Tweeting around what you are speaking about with hashtags related to your topics.
(NOTE: make sure sharing plugins are at the bottom of each box, have a place for comments, and be certain we can get email signups, my bio, etc.)
Prev
How Cards Can Turn Into Leads on You Tube
Do You Know How to Win at the Google Game?