Using LinkedIn Helper: How To Get To 10,000 Connections On LinkedIn
April 22, 2018
As we continue to give you great ideas in our Hyperchat Social blog, another way to massively increase your connections on LinkedIn is to use the LinkedHelper which is another Google Chrome extension. This differs from other 3rd party platforms but could be a great tool to drive more messaging to your 1st degree connections and also to gather thousands of new contacts.
LinkedHelper can do numerous things for you and you will download this in the Chrome Web Store:
You can collect thousands of names quickly and import them into a CSV format to e-mail market.
You can have the computer auto invite people from a specific network.
You can direct message 1st degree contacts.
You can send a direct message to 2nd or 3rd degree contacts.
You can message recently add contacts.
You can follow more followed people on LinkedIn for engagement
You can even play with your signature.
If you are seriously interested in getting to 5,000 or more people quickly on LinkedIn, LinkedHelper just might be your answer. To learn more about how we help people crush it on LinkedIn, set up a demo on www.tryhyperchat.com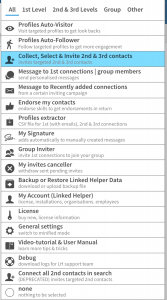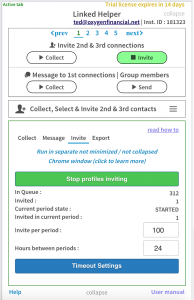 Prev
How To Download A Copy Of Your Google History
Spring Cleaning Your Social Media Accounts