The New IOS Update
May 02, 2021
& What It Means For You
You may have heard of Apple's latest iOS update - IOS 14.5! It just recently launched and has begun sending major shockwaves through the world of advertising. Especially Facebook and Google, which are the internet's two biggest ad businesses! In this blog, I'll take you through a quick guide of what the update consists of and how it will affect you!
What does this update entail?
Apple has been long awaiting this update and it has finally arrived. The update consists of many different changes, however, there is one major change that you might be hearing about. The biggest change within the new update is based around App Tracking Transparency (ATT). This requires developers to ask for and receive your permission before an app accesses your random advertising identifier, which is used to track your activity across apps and websites! Unless permission is granted from the user to enable tracking, the device's advertising identifier value won't appear and can't be tracked.
The activity tracking is centered around a four-letter acronym: IDFA, the Identifier for Advertisers. It is essentially a license plate for your phone. The IDFA is a string of characters that apps on an iPhone can use to watch certain activities without necessarily knowing a user's name. The question will pop up for each app, similar to other privacy prompts. It is completely up to each individual user, whether or not they want to allow for tracking within applications.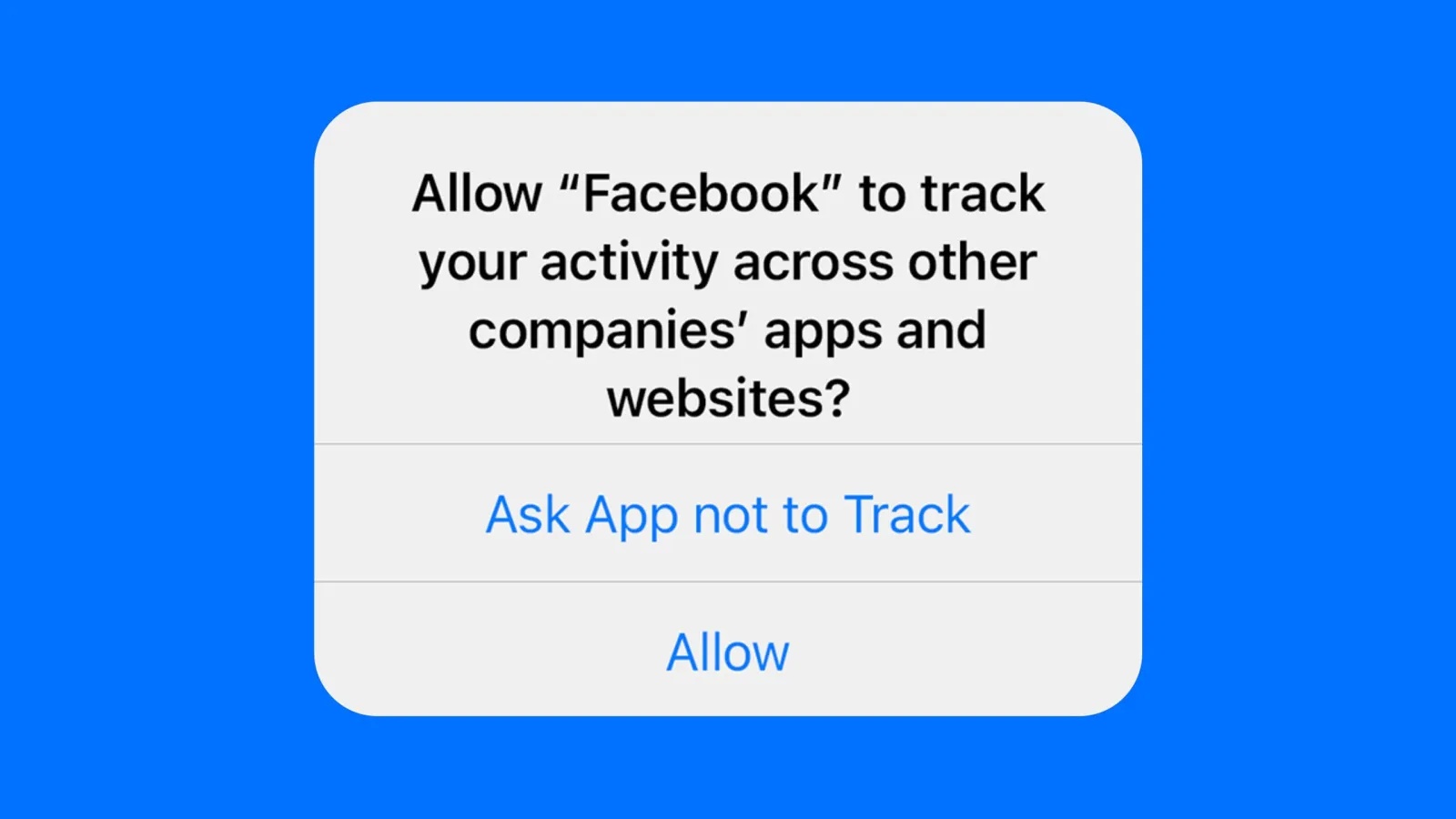 What do you need to do?
Now that you understand what the update consists of, it's time to learn what it means for you - as a user or as an advertiser. The two biggest businesses that are being affected by this are Facebook and Google. If people choose to opt-out of tracked advertising, it doesn't mean they will no longer see ads, it just means the ads they see will just not be personalized to them and potentially irrelevant. For example, if you've recently searched for a dog collar or visited a couple of online stores to buy one, you won't have to see dog collar ads all over your Facebook page for the next few weeks. The long-term impacts of this update will include reduced tracking capabilities and reduced personalization for users.
As far as Facebook is concerned, they have given some advice to anyone running ads on their platform regarding the new update, "Advertisers can expect to see changes in Facebook's business and advertising tools, including ad set up, audience selection, delivery, measurement, and reporting".
Additionally, Facebook also notes that it is developing new ways to create ad tracking and data tools that better align with Apple's enhanced focus on data privacy.
For Google ads, Google is encouraging advertisers to monitor the performance and delivery of all iOS App campaigns closely and make adjustments to budgets and bids to achieve their goals! Additionally, since Google has a more diversified ad network and less reliance on mobile ad revenue, Google isn't as directly impacted by the new iOS policies. But, advertisers should be prepared for some changes.
IOS 14.5 is bringing a plethora of changes to the world of social media and advertising. On a lighter note, the update also includes new Siri voices and a new Face ID feature that makes it possible to use your iPhone while wearing a face mask!
Want to learn more about how Hyperchat Social can help you Turn Social Into Sales? Schedule a demo with one of our social media experts today by clicking HERE to learn how you can be optimizing your social media & advertising within the newest IOS updates!
Prev
How to Increase Impressions on Instagram
How Can Attorneys Stand Out On LinkedIn?