Social Media Hacks You've Never Heard Of
January 27, 2019
The power of social media is undeniable. With endless opportunities and few boundaries, there's no wonder why there are so many articles circulating online teaching you "must-know" tips and tricks to find digital success for your business. While I'm sure you've read a few, these articles typically regurgitate the same basic information that doesn't help you grow your knowledge or productivity. And while you should adhere to certain practices such as creating a content schedule, practicing social listening and finding where your audience is online, we wanted to go a bit further with a few basic tips and tricks we use around the office that aren't discussed as often.
Interested in learning about how we can help you Turn Social Into Sales? Schedule a consultation with us today to learn about how we can launch your brand online!
What are your followers sharing at your business' location on social media?
You've probably heard about the location feature on social media platforms such as Instagram and Facebook, but do you know how to use this tool to the fullest? While you should claim and set up a location for your customers to post with, one of the best ways to form your marketing strategy is to review what users are posting while at your location.
For instance, you may be a burger focused restaurant, but all of your tagged photos taken by your customers are of your milkshakes. Knowing this, maybe you should think about switching up your promotional strategy to feature a discount on milkshakes with the purchase of a burger? On social, maybe you should post more milkshake pictures?
Additionally, it gives you an excuse to intertwine your company with the local community and your customers. Here are just two images we posted at different businesses in Alpharetta that the companies repurposed on their own accounts. This increases our exposure as well as boosts their brand power.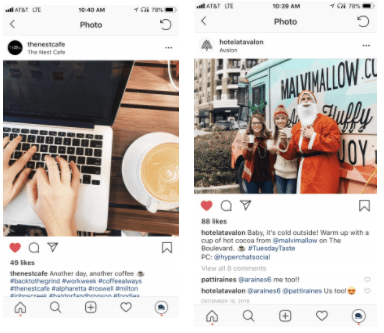 Turn Your Pinterest Search Privacy Off
Is Pinterest the place to be for your business? If so, many miss one KEY piece that can make or break your social media efforts.
On Pinterest, there is a setting for each account to protect users' privacy. This is a great way to keep personal profiles safe, but as a business account, you want to be seen as much as possible to boost your SEO and increase your following.
In settings, you'll want to access your "Business Account Basics" to switch your "Search Privacy" settings from "Yes" to "No". This will ensure that your profile can be found in the results from popular search engines.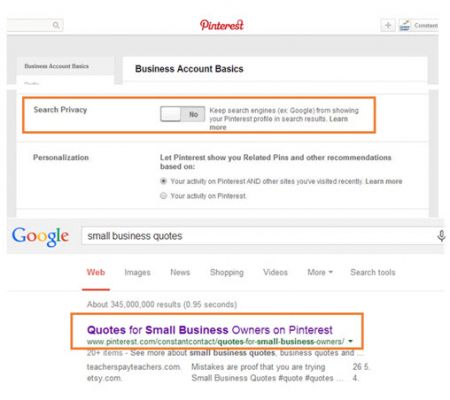 Pro Tip: Use keywords in your board titles and descriptions on Pinterest to increase your chances of being discovered on Google!
Pair Those Hashtags
Pound that pound sign! Hashtags can seem mysterious, but it's important to utilize them strategically. Besides choosing ones that follow trends, you want to tag industries that don't directly correspond with your content, but pair logically with it so that you can widen your reach.
Social media platforms like Instagram monitor users' direct interests and display posts they assume you'll like based on common pairings and similarities. For instance, we are in no way a restaurant, but some of our most popular posts are those that have nothing to do with social media. Using hashtags like #donuts, #soda and #food allowed these pictures to be displayed to much more people than if we just used #socialmedia or #marketing.
This way, people are introduced to your brand who may not have discovered you before!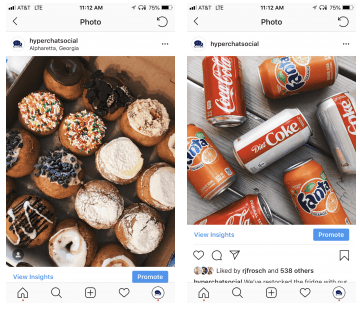 Tag Away! But Not Too Much…
Why wouldn't you want to use as many hashtags as possible? Of course you want to increase your reach, but platforms are much smarter than that. In fact, Instagram is harsh on this one. If you go over 25 hashtags or use the same hashtags in a lot of posts, the platform will flag you as spam and minimize the exposure of your content.
Ouch. You don't want that. Keep your hashtags precise as possible and adhere to the process we referenced in the previous section!
Smaller Influencers Can Have Greater Power
Of course you want a big name representing your brand. Who wouldn't? But that doesn't mean these voices are easy to acquire or that giant influencers are necessarily better.
In fact, as the influencer sphere grows exponentially each year, so does the amount of people you can choose to work with. Now, larger influencers require larger contracts and compensation rates. If you want a powerful intermediary between your company and potential customers, contact a micro-influencer! Large influencers are beginning to lose their appeal while smaller accounts are praised for their ability to reach niche demographics and meet your target market specifically.
Constantly Instagramming? Reorder Your Filters
To create an aesthetically pleasing grid for your Instagram profile, you want to repeat colors and themes within the images that you post. This includes finding a pattern in which filters you select. While there are plenty of editing apps to choose from that let you take your filtering one step further, Instagram has some pretty great options of their own you can utilize in the app.
With over 40 filters to choose from, remembering which filters you used before can become somewhat of a burden. To avoid the confusion, you can reorder your filters for your convenience!
When posting, after selecting how you would like to crop your image, you'll be taken to the portion where you select and edit your photo. Here, simply drag the filters to reorder them to your liking. This small change can make your posting that much easier!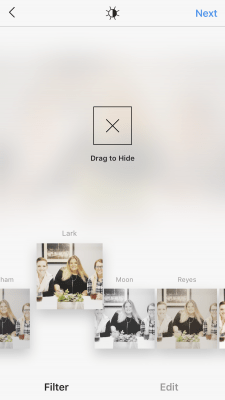 Send Messages Directly
A tool that is underutilized by many is a game changer for select businesses - make your business one of them. Have you ever noticed that almost all social media platforms have a direct messaging tool included within them? Sending private DMs is a powerful method that gets your message across while making prospects feel special.
Direct message your followers, prospects and leads about almost anything! Whether it's an upcoming event, discount code or a simple thank you message, your followers will take notice and the first stride towards a long term bond has been made. You can even resolve issues over direct messaging and ask for feedback without having it plastered on your wall for all to see.
Here is an example of the direct message we send out to our new followers on Instagram as a way to say "hello" while funneling them to our services: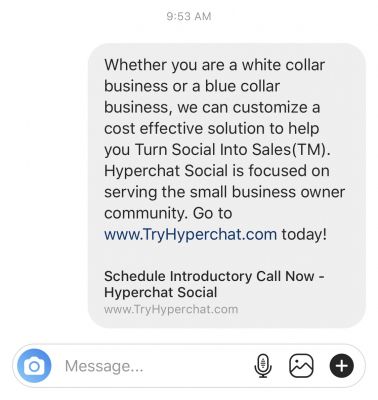 Pin Your GIFs for Autoplay
If a picture's worth a thousand words, how much more is a GIF? On Twitter, sometimes a sentence just won't suffice. GIFs are a playful way to boost your brand's personality, but you want to make sure that they're seen. By default, GIFs will not be autoplayed in your follower's feeds unless you pin the tweet to the top of your feed. This is a quick and simple step to make sure you're as professional and user-friendly as possible when looked at by others.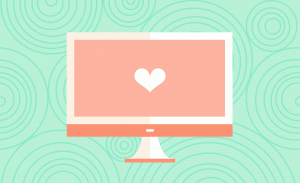 Add Some Tunes to Your Facebook Videos
Sometimes, just adding some background music to your video will instantly take some footage from something shot on anyone's phone to a content reel about your business. But where do you find royalty free music that you can use legally? Facebook actually has their own editing tool called Sound Collection, which gives you sound effects AND music to take your video to the next level without charge! Give this tool a spin to avoid copyright infringement issues and blowing your budget to no avail.
Chrome Extensions
One necessity to successfully managing your social media game? A scheduling platform, such as our Social Media Dashboard! But additionally, there are other free tools for download to help you amp up your productivity levels. Here are a few of our favorites!
Toby
Working on a computer can become super overwhelming when your drowning in open tabs. You don't want to delete them, but you can't function with 3,000 tabs open on your screen. With Toby, you can organize your tabs into handy lists by your designated functions. This extension will change the way you save and access tabs by making it easy and fun to use!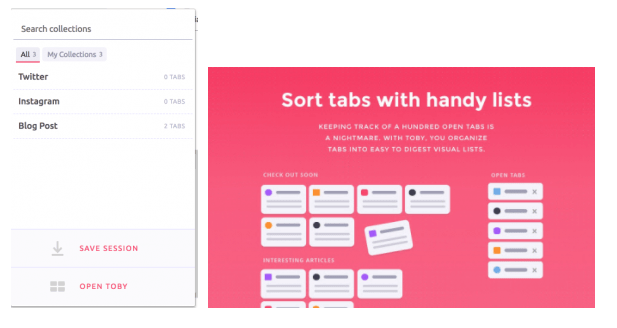 Grammarly
You want to seem polished and professional online, and the best way to do so is by keeping your copy error free. The occasional error happens to everyone, but repeat offenses can damage your company's credibility. Grammarly is an extension that will help you catch the mistakes you may overlook, whether it's an incorrect tense or punctuation misuse.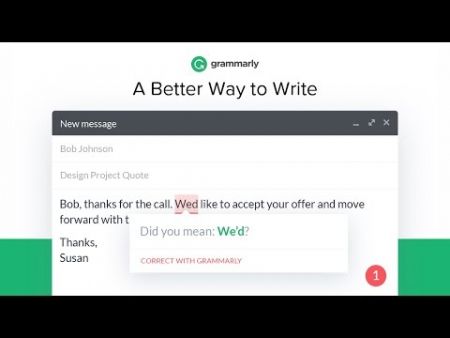 Instagram for Chrome
Working on Instagram can become tricky when you're consistently switching between your laptop and phone. While Instagram's web version has restrictions, you can download the chrome extension to easily access your account and see what's happening within your browser.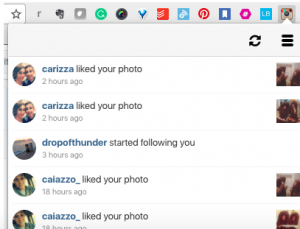 Check My Links
Writing blog posts or working on your website? Check My Links is an easy extension that saves time by crawling through your webpage and testing it for broken links. This way, you can say goodbye to manually checking each link and opening tabs. This extension is easy to use and highlights all of the ones that are valid and broken for you.
eyeCare
If you're spending a lot of time behind a screen, your eyes are taking the most strain. With eyeCare installed, you'll get notified in multiple ways to take breaks and do eye and lower back exercises based on the 20-20-20 rule. While this isn't necessarily a social media hack, it's a great extension to have!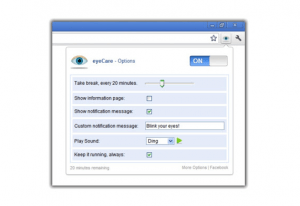 Ready to turn Social Into Sales? Let's make 2019 the best year yet! Schedule a consultation with us today to learn about how we can launch your brand online.
Prev
Living in the Moment with Your Content
Facebook Ads: What You Need To Know