Social Media For Real Estate Agents
November 03, 2019
As a real estate agent, you know how important it is to make your listings known and readily available for consumption by prospective buyers. If you are not using social media for your real estate empire—you are missing out.
Here are some statistics that may shock you:
77% of realtors use social media to promote their service in some way, shape, or form. You don't want to be in the 33% missing out.
99% of millennials (and 90% of baby boomers) begin their home search online.
47% of real estate businesses note that social media results in the highest quality leads versus other sources.
Social media is a gold mine for real estate agents, but with so many options and outlets to choose from, it can feel overwhelming. There are a few key things you can do to rocket your real estate business to success!
Facebook for Real Estate Agents
Facebook Business Pages
If you are in the business of real estate, one of the platforms you are going to want to focus on is Facebook. The first step to launching your brand into the world of Facebook is with the creation of a business Facebook page. If utilized correctly, your Facebook business page can provide insights into the buyers around you as well as successfully getting your message in front of the right eyes.
You can use your Facebook page to post about new listings in your area, events, open houses and share reviews from previous buyers. This is your hub to show off your real estate brand and what truly makes you unique.
With the creation of a Facebook business page, you gain access to business features like analytics. Facebook's analytics give you a great insight into who is viewing your content, what content is outperforming other content, and even the best times and types of content to be posting.
Facebook business pages also provide a unique ability to connect with your audience. You can run polls, promote events like an open house or a networking event.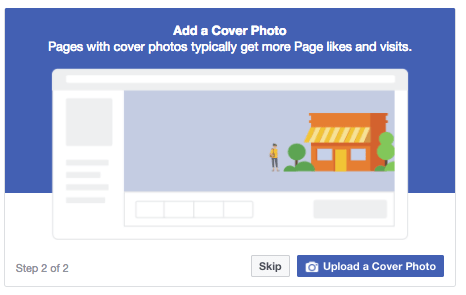 Facebook Ads
Another asset of Facebook to take advantage of is its advertising platform. Facebook ads, if used properly, can put your message directly in front of your target audience. There are a couple of different routes you can take when starting out with Facebook ads.
Page Like Campaign
If you just started out in the world of Facebook, odds are that you do not have very many followers on your Facebook business page. If you would like to grow your following, you can start by running a Facebook page like campaign which will drive people in your target demographic to 'like' your Facebook page.
Traffic Ad
If your goal is to bring an audience to a landing page, a traffic ad is your best bet. Create an ad with compelling graphics and copy, and drive people to a web page of your choosing!
Call Now
If you are trying to promote a certain property, create an ad where an interested party can call you directly with Facebook's reach objective.
Custom Audiences
Facebook's advertising platform allows you to create a custom audience to serve your ad to. When creating your custom audience, you want to think about your ideal client. What are their interests? How old are they? Where do they live? These are all things you want to consider when crafting your custom audience. Let's go through a couple of the categories and options you have to choose from.
Location targeting
Location targeting is one of the most popular, if not the most popular, targeting tactics on social media platforms like Facebook. But when the name of the game is moving, it can be hard to nail down exactly where your ideal client lives. This targeting effort is ideal for those who real estate professionals representing properties in specific areas or for those who have a limit on how far they are willing to travel.
Life events
Another tactful way to target those who may be in the market for a new home would be to take advantage of Facebook's demographic targeting. Think about it. What drives people to move? Some kind of change in their life. Whether the target just got engaged or married and are on the hunt for their dream starter home or parents with 18-year-old children who are going to need to downsize when it comes time for college, these major life events can often accompany a move.
One life event you may want to stay away from including in your target audience is those who have recently moved. This demographic would indicate they are not looking for a new change.
To find out more about Facebook targeting, read our blog all about it here.
Content For Real Estate Agents
So, now that you have a presence on social media, you have to start posting! Real estate agents have so many opportunities to produce interesting content if you get creating.
Property Photos
Social media is very visual and you sell stunning properties. It's a match made in heaven.
Post the properties you have for sale to not only build your following but to encourage likes and shares. This will compel more and more people to get into contact with you who might be interested in the property.
Behind The Scenes
You can offer your future clients a look behind the scenes of the real estate business. An agent can go live on Facebook or Instagram at an open house to show others who were not able to make it the property. You can give your followers an inside look into how you prepare to stage a house. Offering a behind the scenes look can let your followers feel well informed as well as connect with the agent on a more personal level.
Industry and Market News
The world of real estate is always changing. Let your page be a place where you share relevant articles related to all things real estate. Whether it is a top ten list of counties growing in your area or advice for new home buyers, keeping your clients in the loop of the world of real estate shows them you are an active participant in your industry.
Home Tips and Renovation Ideas
Once a client buys a property from your agency, they will be excited to decorate and renovate their homes. Break out your inner Chip and Joanna Gaines and share décor inspiration and home renovation tips to spruce up the space. Any sort of educational content you can provide highlights your know-how and increases your credibility.
Success Stories and Client Testimonials
One of the most important things to highlight on your social media channels is client success stories. People love to see a process work. Show them how you found that family of five their dream house where no one has to share a bathroom. Show that thoughtful closing gift you gave those newlyweds. Ask clients you have worked closely with in the past to write a testimonial for your agency. The more you are able to provide proof of your happy clients, the better!
If you want to get started on social but are not ready to go at it alone, click here to schedule a free consultation so we can start Turning Social Into Sales!
Prev
Social Media for Personal Injury Attorneys
Social Media For Chiropractors