Social Media for Personal Injury Attorneys
November 10, 2019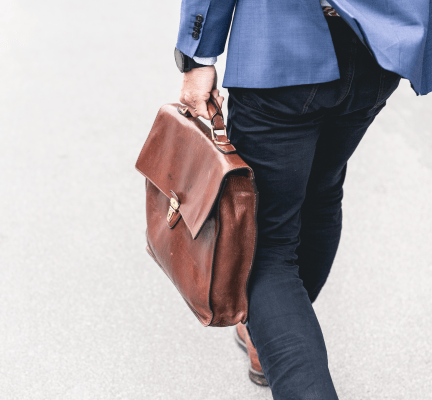 As a personal injury attorney, you have a lot on your plate. You're the face of your company. The hope of your clients. As an attorney, you are a lot of things. Including your marketing strategy.
With that being said, you have a lot of areas to cover within your marketing strategy. As a personal injury attorney, brand recognition is your everything. In an environment full of billboards, radio and television ads, where do you even begin? How much is too much? Are you posting enough? How can you stand out when everyone is trying to do the same thing?
Social Media: What You Need to Know as an Attorney
These questions aren't new to our team at Hyperchat Social. In fact, they're quite common qualms of most business owners. Yet, when we nail down the common pain points of our personal injury attorneys, these questions are repeated time and time again.
The truth of the matter is, if you aren't actively participating in the social media marketing game, are you even a competitor? As an attorney, you aren't just trying to represent your business online. You are trying to come out on top of your competition, making you the obvious choice when ranked against fellow industry leaders. But where do you even begin?
Today, I'm going to be walking you through what you need to know about social media as a personal injury attorney. Let us help you run the marketing race so that you can focus on winning your client's case!
Want to learn more about what's fact and fiction on social media? Check out our previous blog post to set the record straight!
Why Social Media is a Game Changer for Personal Injury Attorneys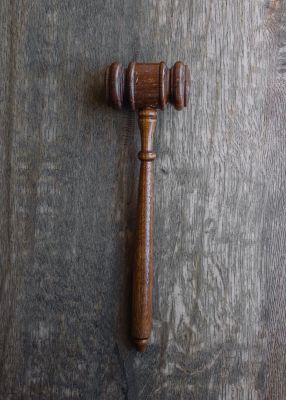 Social media marketing has been an essential tool for over a decade now. Unfortunately, the legal industry wasn't always on board. What seemed like a short-lived marketing fad has become a clear tool that is here to stay. Nowadays, our attitudes have changed. It's crucial to learn about how to use social media to grow your network, develop your business and spread awareness of your reputation.
Did you know that personal injury law comes in second for the most engagement in the law industry on social media? In fact, social media is important on both a personal and professional level for attorneys. A recent survey showed that 81% of lawyers use social media for professional purposes and 77% maintain a business presence as well. While you might assume these statistics are representative of a younger generation of attorneys, the lawyers most likely to maintain a personal presence on social media are 40-49 years old, coming in at a whopping 90%. In fact, 73% of attorneys over 60 are active on social platforms as well. Check out the full study from last year HERE!
Who Is Your Ideal Client?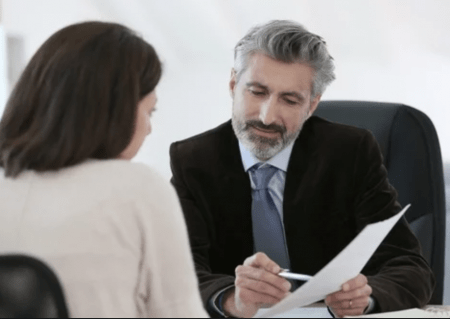 As an attorney, there are a lot of ways you can practice law. With this in mind, if you've specialized your firm for personal injury cases, you'll want to make sure that your marketing efforts are pointed towards those you can actually envision working with. After all, you don't want to be marketing towards couples approaching divorce, as that's not the type of law you practice. Instead, you'll want to determine the demographic that makes the most sense for your brand.
Odds are, you've probably nailed down who your best clients are through trial and error. This knowledge is extremely helpful, as it helps you determine how to attract future prospects to represent:
Where did they hear about you or your law firm?
What types of injuries were sustained?
Where are they located?
What kind of mindset do they have?
Share Your Personal Side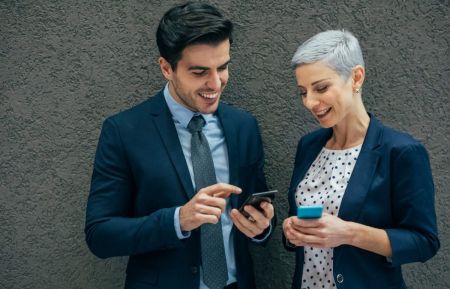 What's going to set you apart from your competition online? You know yourself better than anyone! Think of what you can share on social media that will be eye-catching. Something memorable. Everyone is advertising using the phrase, "Have you been injured?". Instead, think of the most unique way you can get that message across. While billboards and truck wraps are effective in getting your face and name across your area, people want to work with other humans, especially in the personal injury realm. These individuals have been physically injured and are looking for someone who is genuine and trustworthy to put their faith into.
Share the face behind your brand. What's going on in the office that you should document? Are you doing anything for charity or do you have a company philanthropy? What makes your employees get out of bed in the morning and what makes them the best person to get the job done? Brand recognition is powerful, but on social media you can write your own narrative. Make sure to post genuine messages often, and be unique! You have no idea how many more people you can get through your front door just by posting your day to day updates.
Get on Top of Trends
If you want to get seen on social media, one of the best ways to do so is to get a word in on trending conversations. No matter what social platforms you or your firm is on, there is always plenty to talk about. Plus, if a conversation is getting a lot of traction, it will most likely be interesting, no matter what profile you choose.
One of the best ways to chime in on trending topics is through hashtags. You can track hashtags through platforms like Twitter, but there are also a lot of great websites and apps to tell you what is ranking highest in your industry. At Hyperchat Social, we love using hashtagify.me, a website that helps you "boost your success through hashtag marketing". This is a great tool to find, analyze and amplify your hashtag usage. Check out the image to below to see an example of how the hashtag "#personalinjury" ranks on social media today: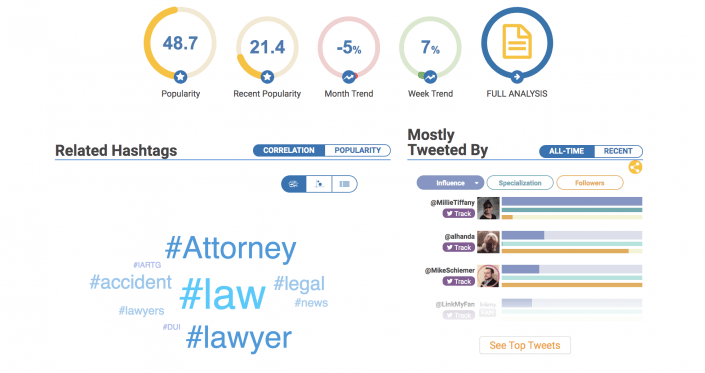 As you can tell from the screenshot above, #personalinjury may not be the best way to try to find new clients looking for an attorney to represent them. Instead, go a little broader. Hashtags like #Attorney or #Law are performing much higher. Think in the mindset of your potential client. What will they be looking for? Most likely, the keywords they turn to revolve around your industry and the area you're located in. With that in mind, use those hashtags to emphasize your brand and jump in on the conversation.
Write Eye-Catching Blog Posts
Just like the above section, you want to create content that your target audience is interested in. One of the best ways to show off as an industry leader is to write knowledgeable articles that answer questions. Essentially, answer a question that is typical or trending, and you're sure to pick up some traffic in your area. Blogs are a great example of showing off your expertise and personality to someone who may be new to it online.
If you want to make your blog post successful, I can't stress enough how important it is to have a good title. After all, it is what people will read first! It also affects how search engines like Google indexes your post. If it's on a viral topic with a catchy title, you are sure to get a good amount of shares in your area. Some examples of articles we've seen do well include blogs about electric scooters and new driving laws people may be unaware of. In fact, even larger media channels are taking advantage of this trend! (See below).

Get Creative with Targeted Facebook Ads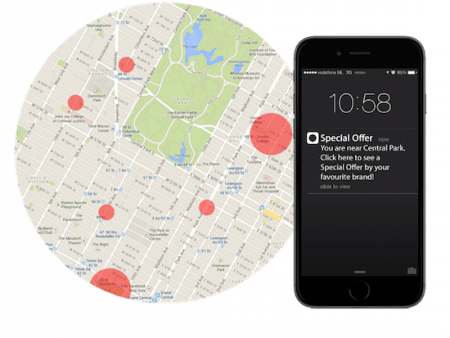 Posting quality content but having trouble getting it seen? You're a quality business and you deserve to get the results your looking for online. Unfortunately, social media platforms like Facebook and Instagram know how powerful ad campaigns can be. That's why, they want you to pay-to-play and want you to hand over some money to get some results.
Time to Pay-to-Play
As a personal injury attorney, one of the most effective things you can do is running a targeted Facebook ad campaign through geo-fencing. It's a surefire way to get more sales, engagement, and loyal customers. A geo-fence is a virtual perimeter for a real-world geographic area. Knowing this, we like to use geo-fencing to offer specific promotions to consumers' smartphones when they trigger a search in a particular area, such as a neighborhood or store. With personal injury attorneys, you can get really creative with where you target ads. Think to yourself, where do people go when they've been injured? Try chiropractor offices or a certain city near you. You never know who will see your ads and become a decision maker! In fact, a study by Bain & Company showed that a little increase of 5% in customer retention can lead to a profit increase of 25% to 95%. These are the kind of numbers that add up!
Check out our blog post on "Creating Facebook Lead Generation Ads That Convert" for more Facebook Ad strategies!
Schedule a Consultation with us Today!
At Hyperchat Social, we want to help you run the marketing race so you can focus on winning your client's case! Whether you need help generating leads or building your brand's story online, we are ready to take social media off of your plate. Click HERE to schedule a free consultation today!
Prev
Social Media For Local Businesses
Social Media For Real Estate Agents