Social Media for Financial Advisors
November 25, 2019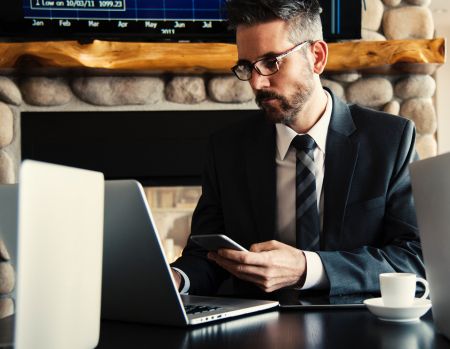 As a financial advisor, you've most likely heard of the main social media platforms like Facebook, Twitter, and LinkedIn. But are you present on any of these platforms? If not, get your business on social media today! Like any business, social media is crucial for financial advisors. If you are already on social media, that's good, but how well are you utilizing it? Do you have a schedule in place? Do you know your purpose in being on these particular platforms? These are the questions you need to be able to answer.

It isn't enough to just create a profile and make a post ever so often. That goes for any brand or business within any industry. For you, a financial advisor, to get the best out of social media marketing, you need to do some research and have a good understanding of how social media can work for you and your company. Well, good news, you're in luck! You have come to the right place. Here we will discuss some helpful tips and tricks that will help financial advisors, like you, use social media effectively.

Know Your Target Market & What Makes You Different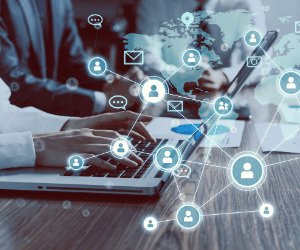 Knowing exactly who you want to target is critical for your social media success. Are you wanting to focus on targeting pre-retirees for 401k planning? Or maybe you are more eager to target millennials and teach them how to eliminate debt and invest? Whoever you want to target, make sure to post relevant content that will be appealing and grab the attention of your audience. By focusing on your niche market, you'll be able to distinguish yourself from millions of other financial advisors.

Once you've determined who you want to target, you need to identify your personal brand. As you know, there is a multitude of financial advisors out there, so it's important to communicate through your social media efforts what makes your company the right choice. With that said, simply ask yourself what makes you different? Knowing this will help you be able to better communicate with your target audience the value they will receive from having you as their financial advisor.

Consistency, Consistency, Consistency
If you didn't catch it from the title, it's important to stay consistent with your posts. For your content to be effective, you must stay consistent as well as continue adding valuable content or else you'll become irrelevant. Like the saying goes, "out of mind, out of sight." Posting every so often will not keep your audience engaged. It will instead cause them to forget about you.

As a busy advisor, you may think you have more important things to do than remember posting content to your social media pages, but it's something that needs to happen for the success of your business. A good suggestion would be to create a schedule that will help you stick to it. Posting regularly will keep you in your target audience's eye and allow you to create that strong connection between you and them.

With that said, there is such thing as over posting. You need to make sure to not overload and overwhelm your audience with content by posting too much. There's not really a common rule for how many posts you should and shouldn't post. A good suggestion would be to post about once a day. But, the amount of content you want to post solely depends on the goals of your own company.

What to Post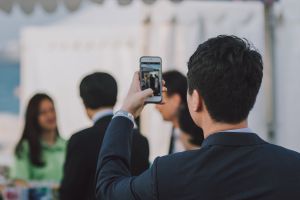 Now that you know how important it is to stay consistent, you might be wondering what type of content you need to be posting and sharing on your social media platforms. One thing to keep in mind for posts is to personalize your content so it represents your own voice. If permitted by your company, you could look into sharing relevant content that might interest your audience as well. Depending on your target market, the content will vary, but here are some good general ideas you can incorporate into your social media marketing strategy.

Tips!
Who doesn't love a good tip or two? Many potential clients might have questions about financial planning, so sharing some tips or advice could draw their attention in.

Events/Volunteering/Sponsoring
Whether you're attending an event, sponsoring an event, or volunteering at an event or nonprofit, you should post about it! People are not only interested in the services you offer. They are also interested in seeing what your business is interested in outside of work. Being able to show your target market that you're not just all about business and only business but a firm that cares for the community will help make you stand out.

Awards
If your business has received any awards or successes, create a post highlighting it! This is a great way to showcase your talent and the value of your services.

Personality
Another type of content that does well is content that shows some personality behind the brand. At the end of the day, people are on social media not only for business purposes but for fun as well. A few good ways financial advisors can show their personality through their social media would be to create some posts around holidays, company trips, employee highlights, and even including some motivational quotes here and there. These types of posts generally get a good amount of engagement and allow you to mix it up a bit from your normal business-related posts.

Another thing to remember when it comes to posts is that pictures are everything! It's been proven that posts with either graphics, images, or videos do better than posts without some type of imagery.

Engage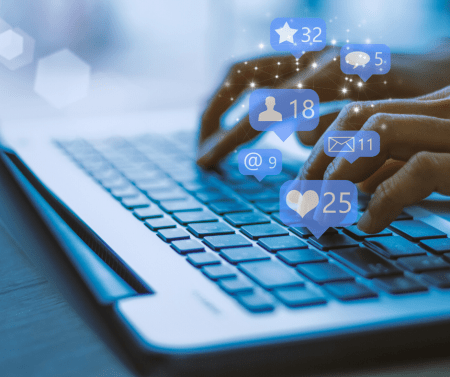 After you create and schedule valuable content, the next thing would be to stay engaged with your audience. Social media is a two-way street. If someone reaches out to ask a question or comment on your post, it is always a good idea to respond back to them with good feedback. Be present!

There is no closing time for social media. Social media is always open, and people are constantly scrolling and typing away. Logging on to your social media accounts about once every two weeks is not enough and will only result in you missing out on leads that could have potentially turned into clients if you had been present and active. Having a strong presence on social media can also help you build brand loyalty.

Emojis
Yes, emojis! You might be shaking your head, but emojis can actually benefit financial advisors' social media marketing efforts. For real. Emojis are no longer just a fun little thing to add at the end of your text message to a friend, but better yet, they have made their way into social media marketing.

As a financial firm, you're often seen and considered as just business, but as we discussed earlier, it's important to personalize your brand and show that you have a lighter side. Emojis can be a great way for you to do that, but there are some precautions you need to be aware of. The emojis you choose to use need to correlate with your brand messaging and stay consistent. Suddenly using a ton of emojis one day will cause you to go off-brand if you've never really used them before. One way you could use an emoji to your advantage is by using one for a call-to-action. The phone emoji, for example, would be good to use if you're asking someone to give you a call or to contact you. It gives a clear meaning and won't cause confusion.

Be sure to use emojis clearly and to not use too many within a post. Using an overabundance of emojis can make your post look disorganized, confusing, and spammy. Remember that less is more when it comes to using emojis.

Hashtags
Hashtags are all over social media. When someone hashtags a word or phrase, it usually symbolizes that it's of great importance. And guess what? Financial advisors can use them to their benefit, too. Hashtags can have a major impact on your social media marketing strategy. It can increase the probability of your post being seen as well as contribute to your business growth. One rule of thumb when deciding to use hashtags is to make sure they go along with your content. If you were to post content highlighting retirement planning, a few hashtags you might consider using would be #retirement, #money, and/or #retirementplanning.

Keep in mind, just like emojis, using too many hashtags can destroy your brand. Overuse of hashtags can cause your content to look like spam resulting in people turning away from it. Our suggestion for appropriate hashtags use would be to use no less than 2 hashtags and no more than 5 hashtags within one singular post.

In Closing…
Although these are only just a few tips and tricks, you should begin to see some improvement in your social media marketing efforts if you choose to follow them. If you're wondering if any of these methods will be right for your business, feel free to do some A/B Testing. For example, try creating a few posts with emojis and a few without to see which ones do better.

If you feel like you understand the importance of your business being on social media, but don't think you have the time to manage it or maybe need more information - head over to tryhyperchat.com to schedule a consultation to see how we can help and what we can do for your social media!

Prev
Facebook Ads for Personal Injury Lawyers
Social Media For Local Businesses