Secret Sauce to Writing Your Name on LinkedIn
July 31, 2017
Wait a minute Frankenstein, isn't my name just my name on LinkedIn? The answer is unequivocal NO! Don't fall into the trap that most people do when they begin to put together their LinkedIn profile by just listing your first name and your last name.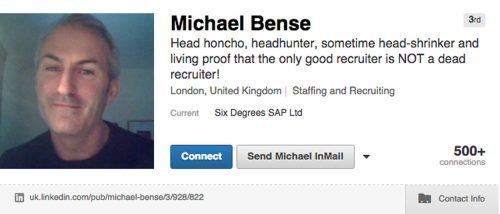 This is the Frankenstein logic. LinkedIn gives you two boxes so you are instantaneously tricked into believing that you should put your first name in the first box and your last name in the last box. Right, dummy???
WRONG!
LinkedIn allows you a maximum of 60 characters in your name box which means you can put 20 characters in the first box and 40 characters in the last box. This means if your name is shorter than 20 characters you can fit in the first box and then you can actually start to TAG your name with some TITLE about who you are and what you do if you are creative enough with your name.
Things you can list….
Designations or Degrees (i.e. MBA)
Maiden Names (for women or formerly known as)
Specialties You Offer For Products And Services (i.e. Sales Superstar)
Here's what I did….
This gives me a much better opportunity for CEO's looking to hire someone in my field to find me on LinkedIn and moves me much more organically to the top of the list over time.
Frankenstein…pull the plugs out and rename your title.
(NOTE: make sure sharing plugins are at the bottom of each box, have a place for comments, and be certain we can get email signups, my bio, etc.)
Prev
Are You Doing a 200 Character Headline on LinkedIn?
How Cards Can Turn Into Leads on You Tube