One Secret Chrome Extension That Will Save You Time And Money
July 31, 2017
You can certainly spend your time trying all kinds of different browsers including Firefox, Explorer, and all the others. But, when you have Google Chrome as your browser, you'd be surprised on the LinkedIn FREE extensions that literally save you a ton of time and money.
I'll share a bunch of these as you read the Ted Talks Social, but one of the recent ones I stumbled across is the auto text expander. For those of you who compose a ton of emails or more important want to speed up your LinkedIn activity, this one is a killer extension to put money in your pocket.
Google up the Auto Text Expander in the Google Chrome Store…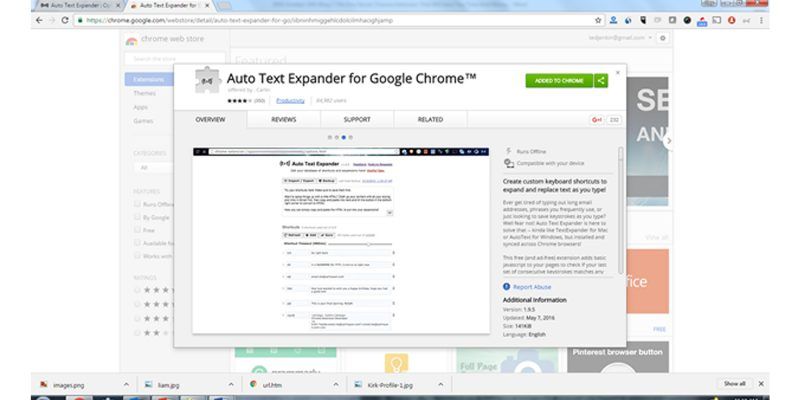 The auto text expander is essentially an intelligent system where you can name an acronym within a short code box and it can represent a phrase, a sentence, or even several paragraphs. The auto text expander will allow you to literally save hundreds of these within the auto text expander Google Chrome extension.
I have used this successfully when I'm going to send lots of messages through e-mail or through the LinkedIn messaging system. For those of you who use InMail, this can be an excellent way to get more effective with your time instead of cutting and pasting blurbs.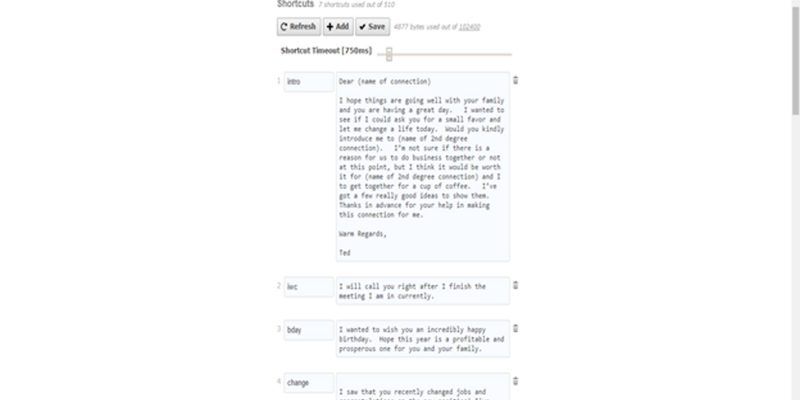 In the paragraph above, all I have to do is type in the word INTRO and then the entire introduction message within LinkedIn appears in the messaging box. BANG! That is how you get it done.
Try to add this Google Chrome extension this week and begin saving time and money!
(NOTE: make sure sharing plugins are at the bottom of each box, have a place for comments, and be certain we can get email signups, my bio, etc.)
Prev
Do You Know How to Win at the Google Game?
Three Secrets To Boost SEO With Your LinkedIn Profile