How To Use Video on Social Media
July 12, 2020
Everywhere you go you're most likely bombarded with video on social media. Whether it's on Facebook, Instagram, or LinkedIn, everyone's doing it, not just celebrities. Nothing grabs your attention more than seeing people that you know post their own videos on social. It could be something created by your friends, family, or even a local business. But what should you film? What do people want to see? How long should the videos be? These are all questions that we get a lot from our clients. So if you're asking them, you aren't alone. Keep reading today's post to see how you can take it to the next level with video on social media!
TikTok For Business: New Marketing Platform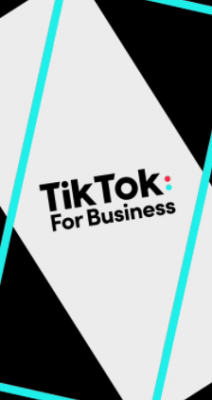 Another question we hear lately from our clients is, "Do I need to be on TikTok?". There is no denying how addictive and fun this app is. If you're open to filming yourself and think that you can take advantage of this creative spin to your business, the answer is absolutely, 100% YES! We love to consume and post to this growing platform. One of the best things about TikTok is that it makes it easy to create fun, short-form content that you can save to your phone to post on your other accounts, like Facebook, Twitter, Instagram, and LinkedIn, too.
As it turns out, TikTok wants you to be marketing your business on their app. They just rolled out their new TikTok for Business' website, which is meant to give marketers and small business owners a set of tools to help them with their app. It's meant to help you unleash your brand's creative side and help you tap into immersive video formats to connect creatively and authentically with audiences around the world. This new platform has tips, notes, and links to other TikTok tools, like case studies to help you learn how to effectively run promotions. TikTok is also working on a new 'Business Data Hub', which will provide more analytics for marketers. TikTok has actually devoted $100 million in advertising credits to small businesses and if you join, there's an incentive of free ad spend for you!

While we're at it, why don't you follow us on TikTok, too? Find us @HyperchatSocial!
How to Caption Your Videos on Social Media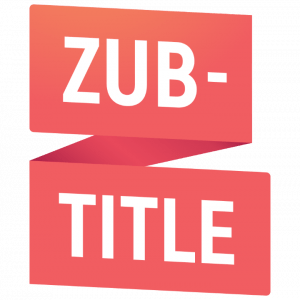 Did you know that 81% of consumers mute video on social media? When it comes to our social media videos, we are big fans of captioning short-form content. Captions boost video shares by 15% and 26% for click-thrus. While 85% of Facebook users watch videos without audio, 91% of subtitled videos are watched to completion. That's huge! Only 66% of videos are completed without captions. Simply put, captions help more eyeballs get to your videos and stay till the very end. While it may seem like an extra step, there are some great user-friendly tools on the market to help you add this finishing touch to your videos. We love using Zubtitle, a tool that adds video captions to your video for you automatically! That's right. This tool transcribes whatever audio is in your vid and times it to flow seamlessly with your footage. It's not 100% accurate and will need some tweaking, but it's an incredible tool nonetheless, as it really eases a process that can become quite tedious. You can change your fonts, colors, and even add a logo to your video! If you've ever wondered how other users spice up their LinkedIn selfie videos, look no further. This is the tool you NEED in your arsenal when posting videos to social media.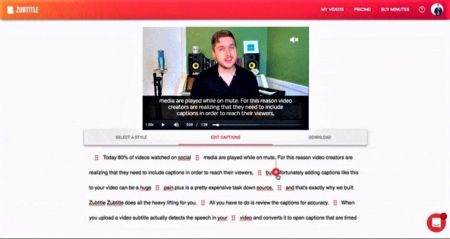 How to Get Your Videos to Autoplay
Are you having trouble getting your videos to play when posted? It's not uncommon to see a video not play automatically in your feed on social if you've used a scheduling tool, like Hootsuite. It's really important to fix that, as you want to capture views as fast as you possibly can. One hack that's a little bit of an extra step, but worth it in the long run, is to manually upload each video post to the platform you're posting the video on social media to. LinkedIn, Facebook, and Instagram can be a little tricky when trying to schedule out posts, but their algorithms will play to your favor if you manually upload your content. This will allow your video to automatically start rolling when someone stumbles across it in their feed.
Should You Create an IGTV Account?
Want to try posting videos to Instagram? If your video is over 60 seconds, you'll need to create an IGTV account to go along with your Instagram so that people can watch your entire video. It's great because it shows up on your feed for users who follow you to see, but it's discoverable on IGTV as well! You can use hashtags and the type of content you're sharing to your advantage. Instagram will help you out once you begin this practice because they want you to be active on the platform. If you're having trouble finding out how to upload an IGTV video to Instagram, it is because you are probably looking in the wrong spot. To upload a video to IGTV, you'll need to create an IGTV account and download the separate IGTV app.
Our biggest recommendation here? Make sure that any video you share to IGTV is filmed in a vertical format (aka, a selfie video). IGTV videos are going to be viewed from users' cellphones, so you want to make sure your footage is optimized to this.

Tools
Not sure where to begin when filming your videos? No worries! We've got you covered. In fact, it doesn't take a lot to film engaging, eye-catching videos on social media. I mean, take a look at TikTok! You only need a few key things to get started and most of them are on Amazon! We'd recommend investing in a solid phone mount if you don't want to invest in a camera. Smartphones have great quality but you want to make sure that the footage isn't shaky. This cheap tool will solve the issue for you easily and help you film yourself if you have to shoot your footage alone. Below are a few things that we recommend and use in office when shooting our content and content for our clients. Check it out!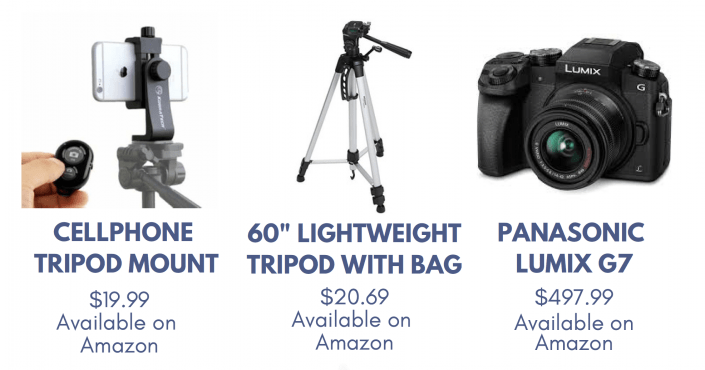 How Long Should My Videos Be?
This is one question we get ALL the time. Because it's a big question! How long do people watch videos on social media? We'd recommend anywhere from one to three minutes, as people have very short attention spans. You want to make sure you include something that is eye-catching in the thumbnail. You can also title your video so that it catches people's attention. This is another feature that Zubtitle provides! You can even add emojis with some tools. Once you have their attention, the best way to keep it is by keeping the content short and keeping them wanting more so that they book a consultation with you.
What Should I Do in My Videos?
Not sure what to talk about? It's totally normal to feel a little camera shy. In our experience, one sure-fire strategy that we see get the most conversions is to answer a frequently asked question. Make sure to address something that is topical and relevant to your target audience in your video on social media. Not only do we want to nurture your prospects that follow you, but get your video seen by more strangers. What better way to get in front of them than to address one of their pain points! This will place you as an expert in your industry and give you the credibility to earn a consultation from them. Prospects will be able to get a sense of who you are as a person from a video, making this first impression important for the long run.
How Do I Get More People to Watch My Video on Social Media?
There is nothing more frustrating to spend hard-work and time on a great piece of content to watch it flop after it gets posted. Sometimes, you can do everything we mentioned above and still lack views. But why? In general, video content performs significantly better than typical posts on all social media platforms. So you may get more eyeballs on your video, but it still may not be enough. Advertising juggernauts like Facebook want you to "pay to play". They've figured out how powerful their advertising platform is and want you to put some money behind your efforts to get some results. You can place some ad spend behind a specific post and "boost" it to get it seen by more people.
How Much Should My Boosting Budget Be?
The great thing is that on Facebook, a little budget goes a long way in the long run. And with Facebook's boosting capabilities, you are able to select who sees your video. Make sure your video aligns with your target audience and that you include a call-to-action so that you can seamlessly transition from phases in the buyer's journey. Want step by step instructions to learn how to boost a post? Check out our previous blog post, "Facebook Boosting for Business Owners" to learn how you can get more people to watch your video on social media.
Still feel like you need a little help with video marketing on social media? No worries, we've got you covered. Whether you need our team to come out and film snippets of your staff or some prompts to get you started, we're here to lend a helping hand. Schedule a demo with us today to get started by clicking HERE!
Prev
Google Ads For Beginners
You Have a Social Media Lead! Now What?