How To Tap Into Your Alumni On LinkedIn
October 25, 2017
Many individuals and business owners that we help at www.hyperchatsocial.com often ask about how to generate leads through their alumni on LinkedIn.
As the platform for LinkedIn has changed over the years, it's become easier and easier to target your Alumni. Now, you can really find out if people who graduated from the same college will stick together and help each other or not.
There are several ways to get to the Alumni section within LinkedIn, but the easiest way in my opinion is to simply click on your profile and scroll down to the section where you have listed the college(s) where you attended.
If you click on the logo of the school, it will take you over to the Alumni page which is where you will get started making connections.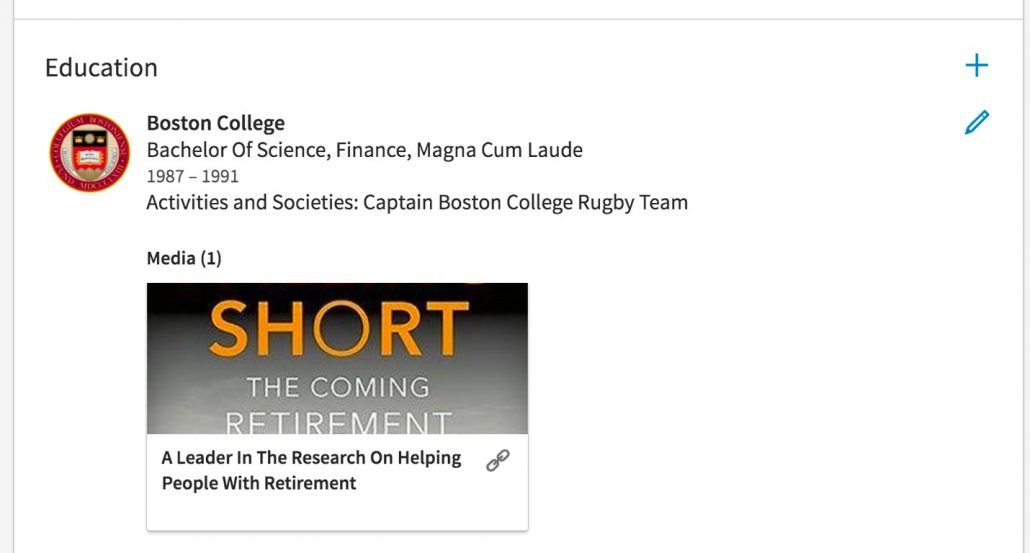 When you click this button, you will be brought to the Alumni page for your college or university. You should click the button that says, "see alumni".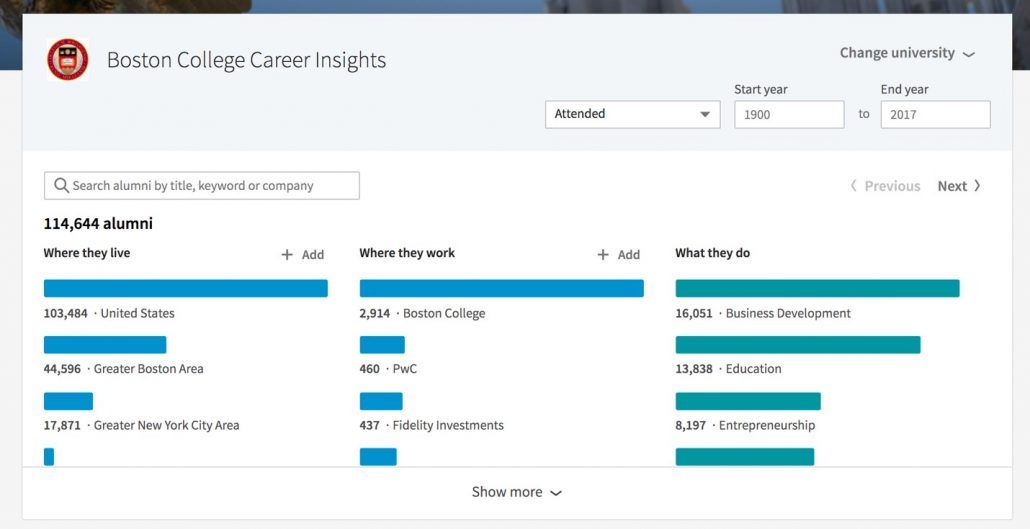 Notice from the screen above that you will have three ways to sort amongst your Alumni.
You can sort by where people live, where they work, or what they do for a profession. At the top right-hand side of the screen, you can sort by years attended or the year you graduated depending on what your strategy will be with your Alumni.
My opinion would be to start with people who live in your backyard. These are the people who can most easily get together for a face to face meeting instead of corresponding through e-mail.
You can also grab people from here and cross reference to see if they have a Facebook or Twitter account and connect with them there as well.
Let's go through an example of sorting by people who graduated in the same year as I did from Boston College and live in the same city.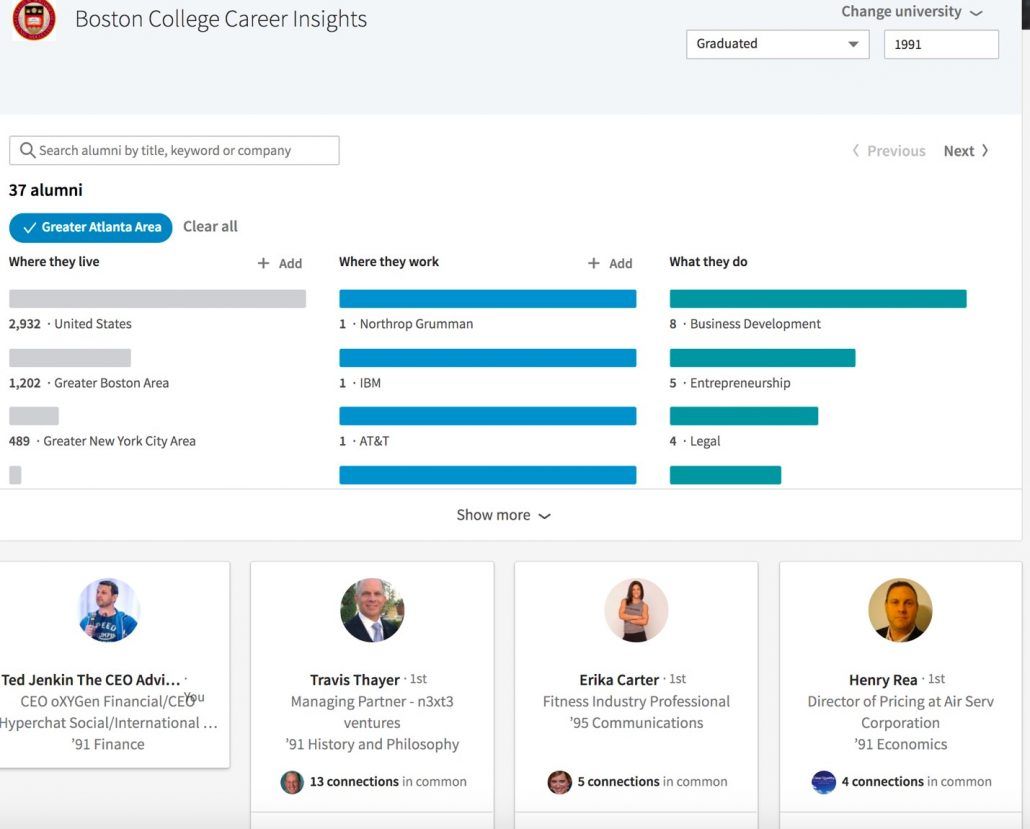 Notice that although the number is relatively small with 37 people, if you scroll down beneath the search you'll be able to quickly see those 37 people and ask for a connection.
We've created special blurbs in the Social Media Black Book on what to say to them to get an appointment, but you should at least see if you can wrangle up a face to face meeting for coffee to get reacquainted. It's not often that your fellow graduates will turn you down for at least a get to know.
You should also double check to see if there is an alumni group (sometimes by class year or profession) which you can join as well. It's astonishing to me how many sales professionals don't engage with the people who they have a very close connection with in their alumni.
This should get you off and running to a good start if you want to really make some ROI on the money you spent to get your college degree.
Prev
Getting Great At Making A Media Pitch
Using Videos to Generate Leads on LinkedIn