How to Give Access to Your Business Manager
August 28, 2022
Facebook is changing! To be able to have the correct access to your account, you will need to share business manager access.

Here are the steps to do so:
Step 1 - Open up business.facebook.com and create an account if you have not done so already.
Step 2 - Click on "People" on the left-hand side of the screen.

Step 3 - Click "Add people"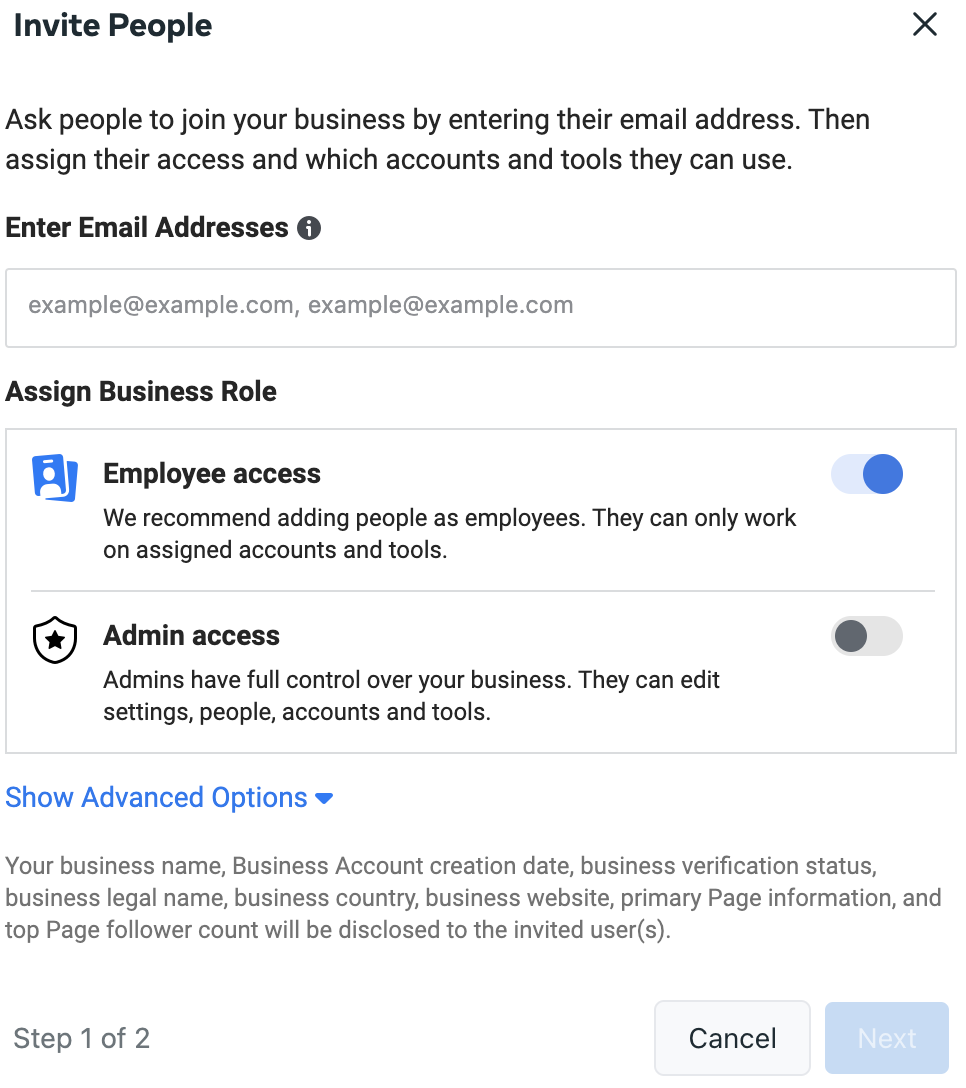 Step 4 - Enter the email address "facebook@hyperchatsocial.com"

Step 5 - Select the "Admin Access" toggle.

Step 6 - Click the "Next" button.

Step 7 - There is no need to add an asset so you can continue to click "Send invitation"

Prev
What are Instagram Reels & Why You Should Be Using Them
How to Maximize The Use of Hashtags