How to Get 5,000+ Followers on Instagram
May 12, 2019
As a company, we recently reached a huge benchmark on our own social media! That's right, we're celebrating over 5,000 followers on Instagram. We're so excited to see our strategies working and can't wait to see what the future holds for us online.
With followers playing such a pivotal role in the success of your social media campaign, it's important to make sure that you not only have a large amount of followers, but that your followers are comprised of members of your target audience. Followers instill a sense of credibility, help your SEO, and make your digital efforts effective. But where do you even begin?
One of the most common questions we hear from both new-to-social companies and ones already established online is, "How do I build my following?". Unfortunately, increasing your followers takes time and isn't an overnight feat. But, the great thing about social media is that anyone can expand their followers with consistency and dedication! In fact, gaining followers on social should become a top priority to you, as you won't find much success online without impressionable eyes viewing your content.
For this blog post, we thought we would show you a few of our tips and tricks that helped us land over 5,000 followers on Instagram to help you expand your business, including what we intend to do in the future so that we can continue to grow our following.
Also, if you're not following us on Instagram, you should be! Check us out at @hyperchatsocial and hit us up by clicking that follow button for more social media tips.
Tip #1: Get to Posting!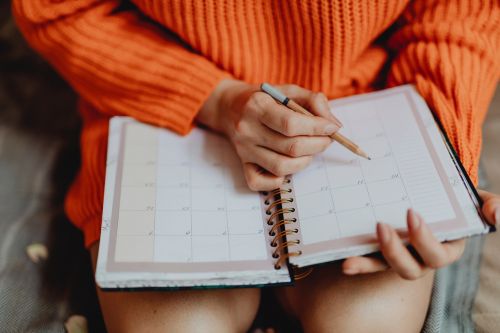 If you're new to social, know that you'll need to start sending out content to ignite your following. No one wants to read a book with only 2 pages. Similarly, no one wants to follow your account if you have no content to convince them to follow you in the first place. Social media is much like entertainment. I mean, why else would you want to follow someone? Know that even if your end goal is to sell your product or service to consumers, you'll need to sell them first on why they should follow you. To do this, make yourself stand out with the content you post so that others won't want to miss a beat. You'll begin to watch your followers soar in no time!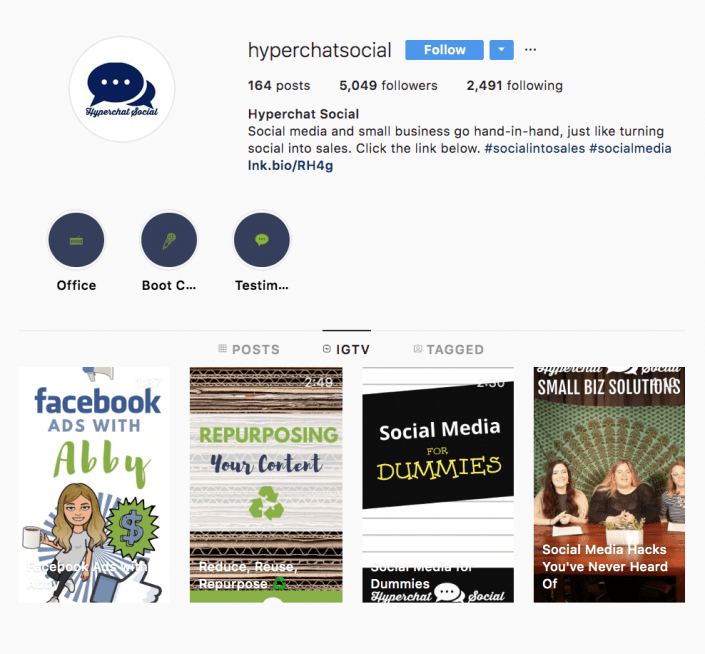 Additionally, if you want to attract the right audience you're going to want to cater to your followers before they even follow you. With the right mix of industry related posts, generally interesting content, and a personalized perspective, you'll offer up a unique offer a view that people will want to continue seeing from. One of the ways we try to do this on Instagram is by posting at least once a day and forming a content calendar beforehand so that we know what types of content we're sending out to maintain a balance on Instagram.
Tip #2: Go Live
Considering that it's the most visual social media platform, we stick to posting images, videos, and add content to our stories like daily office updates or call backs to our websites. We even go live on Fridays to boost our accounts' activity and to give our followers a chance to foster a direct conversation with us weekly.
Tune in on Fridays at 10:00am EST on Instagram with us for "Small Biz Solutions", where we help small business owners and financial advisors with common social media issues to help you increase your business. We also keep the session live on our Instagram for 24 hrs. and have some saved on our IG TV.
Pro Tip: Reuse your content for IGTV! Our IGTV's aren't just repurposed from our Instagram Live sessions. They're made up of info found in our blogs! This is a great way to redirect people back to your website and truly make the most out of what you already have.
Tip #3: Find Your Audience's Digital Community
Another reason people love social media? It gives them an outlet to be social! Even further, it gives them an outlet where they can be social about what they're interested in and stay up-to-date with their interests. Refine who your target market is and you'll be able to find them online by their interests, location, and stage of life.
Try perusing through relevant hashtags, looking at posts tagged in certain locations, and find where your ideal audience is already active! Once you find accounts where your target audience is active, make it a priority to engage with people in the comments section on posts and start following those who are active participants in the conversation. It's much easier to meet your potential followers where they're already at, as it won't be as inconvenient of a task for them to follow you when you're in their sphere. In fact, they'll want to follow you because you'll be furthering a conversation they're already in on.
Look at the profiles of relevant businesses; even your competitors. This will help you find those who are interested in your field, location, and most likely, what you have to offer them. The key to this is setting a professional foundation for users to stumble upon after interacting with you beforehand. Additionally, all of this engagement and activity helps you to rank better with SEO and within the app, as you'll prove yourself an active resource Instagram wants to refer users to.
Tip #4: Follow to Get Followers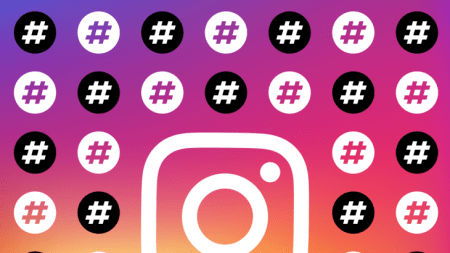 There's an etiquette to relationships, even online. Likewise, to gain followers, you have to meet people halfway. In addition to going live, using intentional hashtags, and consistently posting, one of the best ways to get in front of your potential audience is by following them directly. Each user you follow will get a notification that you followed them. This works in your advantage, as they'll often click on your profile to see who is following them, seeing as they don't know who you are. That's where maintaining a curated, alluring theme comes into play. Once you have directed Instagram users to your account, you don't want to drive them away with uninteresting content or sloppy workmanship.
Who Should You Follow?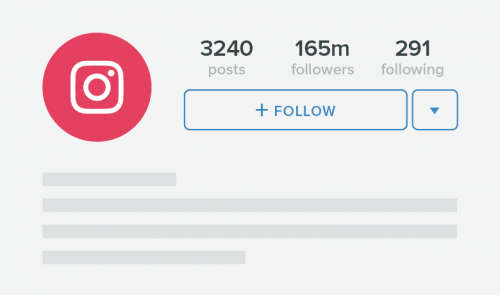 But with 1 billion active Instagram users, who should you choose to follow? Just like in the above section, you'll want to be selective and choose from your target audience's digital community. This could look like searching through people using the hashtag of your city in order to find local prospects or following those commenting on your competitors' posts, since these users are readily engaged in your industry already.
Some of the users we recommend following are those who interest you, even as a business account. When scrolling, it always helps to grab inspiration from others and for prospects to see that your interested in a certain theme, not just aiming to gain followers.
The Do's and Don'ts
With that in mind, look for good examples you want to model your account after. For us, that means following other digital agencies. Not only do we get inspiration from what they post for both ourselves and customers, but we get great engagement from them on our posts as well, as they know how valuable their comments mean to us and offer a unique perspective on our content. If you have a brick-and-mortar location, you can display signs with your Instagram handle in your location. Or, if you're b2b, you can offer a slight discount for those who do follow you.
If you have strong relationships with your customers, follow them! They'll love to stay up-to-date with you and they are another great opportunity to foster interaction and boost your account's activity. Not only will this help you get an extra follower, but following them will show that you value their support and that you're interested in their success as well. Despite these great benefits, if these customers post a lot of content that is unrelated or inappropriate, it may be best to stray away from following them back.
Tip #5: What's Your Story
Every brand has a story and it doesn't end once you open your doors for business. There's a continuation of the narrative. What do your days look like? The office shenanigans, the behind-the-scenes tour of your event - what makes your business unique? There are so many opportunities to give an inside look at your business that may seem just ordinary to you. 500 millions user Instagram stories every day and a third of these are actually from businesses. Not only are your competitors taking an advantage of this feature, but users are actively choosing to watch the stories of their favorite brands in order to satisfy their curiosity.
Stories can be shared by other users, making them a great place to attract new followers. Like we mentioned beforehand, you want to make sure your brand is staying active to rank higher within the platform and this is a great way to do so. Unlike your Instagram feed, your stories don't need to be as precise and perfect. Instead, give potential followers a casual look behind the scenes that comes across as genuine. There's no need for studio lighting or microphones. Just shoot a selfie video, do a fun boomerang, or share a fun quote! This is by far one of the easiest ways to stay engaged and grab the attention of those stumbling on your profile.
Want to learn more about turning your Instagram stories into sales? Click here to read our full blog post on them!
Interested in learning more about how social media can work for you? Set up a demo with us today to talk to our team!
Prev
How to Hit the Ground Running When Moving Your Business
Social Media Myths DEBUNKED