How to Create a Video Social Media Strategy?
November 21, 2021
How to Create a Video Social Media Strategy?

According to a Statista survey, about 27 percent of online users watched more than 10 hours of online videos every week in mid-2020 worldwide. Compared to the rest of the data presented, Marketers need to develop a video marketing strategy on socials.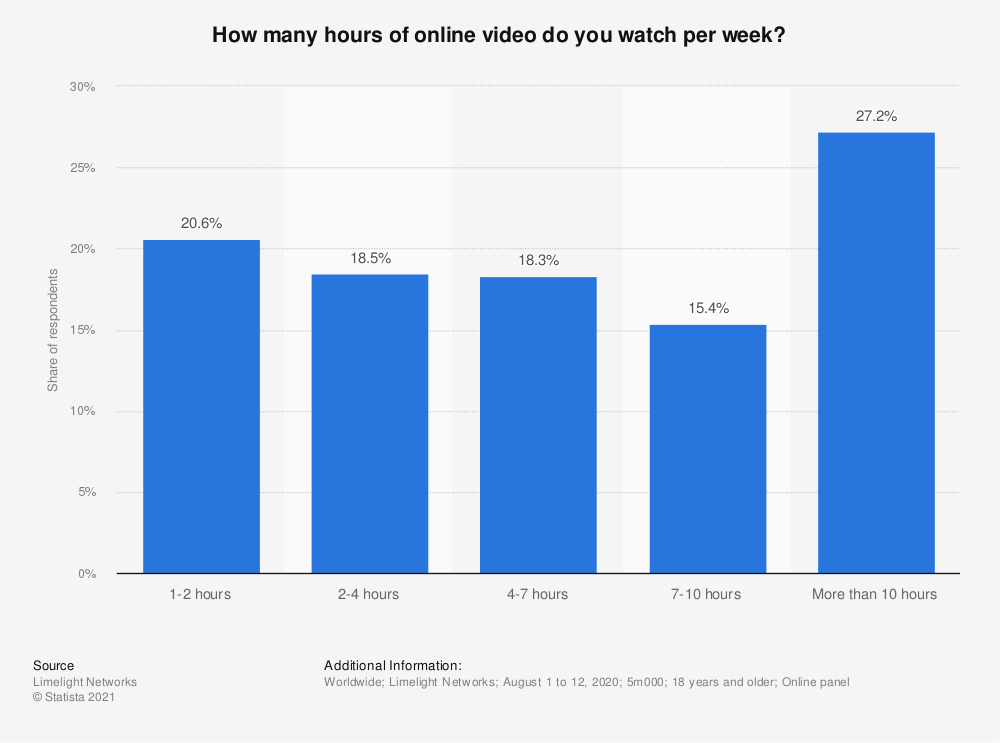 In this day and age, we are not limited to only creating TV commercials like videos. Facebook Reels and TikTok have become immensely popular today as many would only go on TikTok that is only a video base for their daily social media intake. Here are some of the steps you can take to help you create a successful video marketing strategy for your brand or company!
SET GOALS FOR THE VIDEO CAMPAIGN
Many people would jump into a challenge head-on and wonder why their campaign isn't producing as well as they hope- it's due to not setting your campaign goals!
So firstly. What do you want your videos to accomplish? If you are just starting, we recommend as minimal goals as possible. Building your brand awareness on social media is a great starter goal. Adidas, for one, has moved entirely away from TV ads and strictly started focusing on digital platforms. Adidas Originals was shared on YouTube, broken down into mini clips to be used on socials like Instagram. Each clip was different, with features from BLACKPINK to James Harden.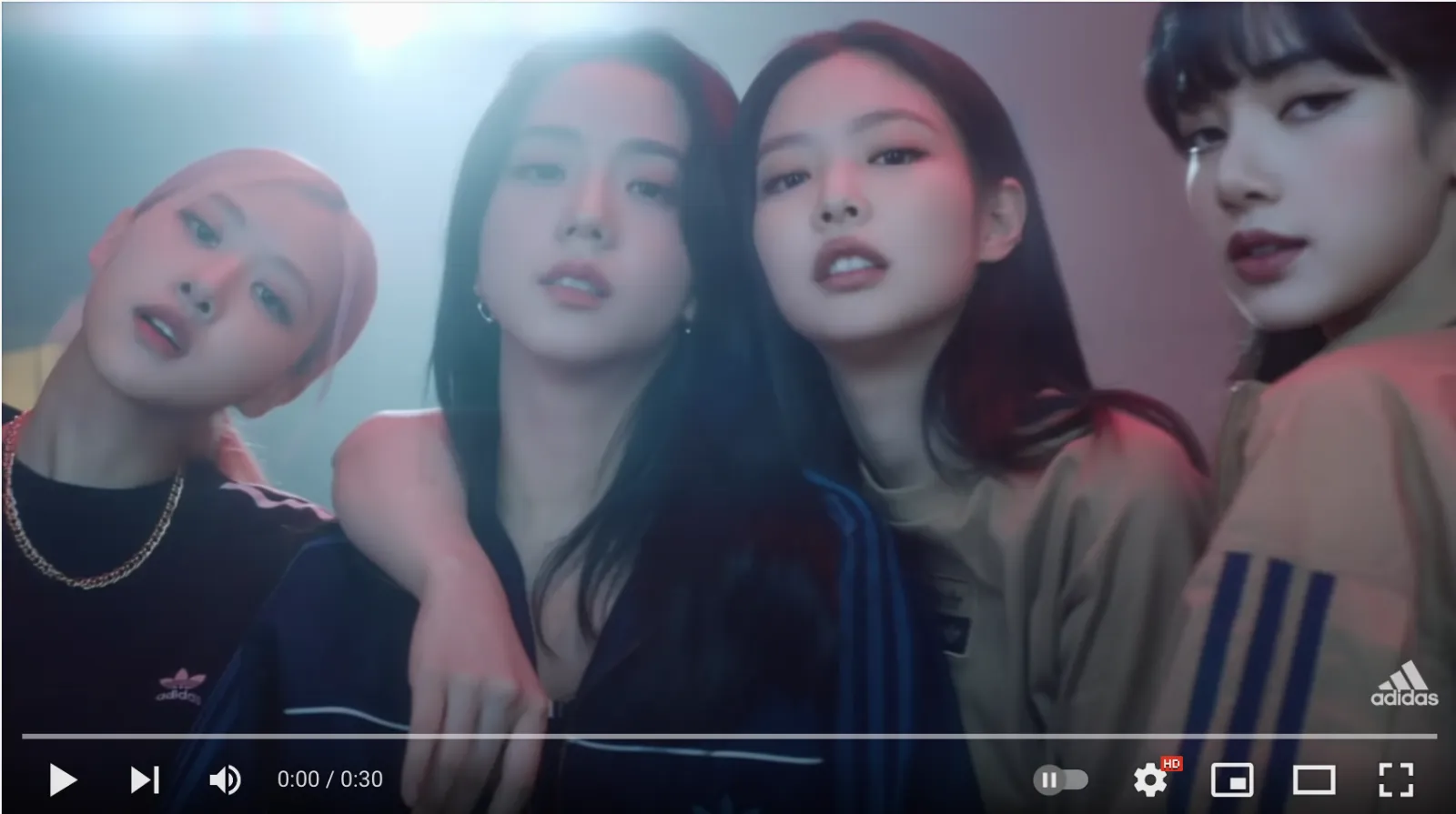 As you decide on your video's goals, consider where you believe this video can funnel into. There are 5 stages a video can fall into; awareness, consideration, conversion, loyalty, or advocacy. Setting goals and identifying the reasoning for this video would help create a perfect call to action in your content.
Instagram? TikTok? Or YouTube?
Every social platform has its own format of video, from Snapchat for the kids to Facebook for the millennials and beyond. Researching and finding which platforms your targeted demographic uses is the best start to deciding where you should post your video content.
Every social media video formats are different
And it can be hard to keep up with what type of video content can be uploaded to the desired platform. Here is a good reference below to keep in mind.
Facebook
Landscape and portrait feed video

Stories

Livestreaming
Instagram
Landscape and portrait (4:5) feed video

IG Reels — short-form videos

Instagram Live

Stories

IGTV-long-form videos
YouTube
Landscape video

Livestreaming

YouTube shorts
TikTok
Portrait feed video

15 secs

30 secs

1 min

3 mins
Your Video Type
Determining the type of video that works best for your brand is an essential part of your strategy. Not all videos are created the same, as long they support your KPIs for this strategy. Do not worry if you have decided on your goals but are still struggling with what videos to create. We got you!
Educational: Video can create brand awareness and bring information to your new clients. It could be a specific guide or tips that assist in your product or service for existing customers. Educational videos have a very professional tone and establish you as an expert (which you are).
Behind-The-Scenes: With our company Hyperchat Social, we have created plenty of BTS clips and videos of our photographers and videographer out on site for a job. Whether that Parish Kohanim or working with Brack's Kitchen. We love giving our customers a virtual peek behind the curtain.
Interviews: With guest speakers or owners coming to the spotlight, interviews are the perfect way of introducing your audience to an influencer. Handing the mic to them can be a fun way to build authenticity for your brand.
Entertaining: Bloopers, jokes, or company culture, are solely to entertain your audience but a great way to build your brand voice and a community around your brand among your users. Again, authenticity is wanted in this time.
Testimonials: Everyone wants to showcase their service or products through others that can attest to your products. A potential customer could see it, and it can help persuade them to purchase your product or service.
Once you choose which video is best for your strategy, now it's time to move on to planning the video.
Plan your video
A good video production plan will save you time and money in the long run, whether you create a storyboard with everyday stock photos or doodle stick figures to build your storyboard. Whatever your style is, it is excellent to put it on paper to start visualizing the video.
You can create this in-house or outsource by hiring an agency (like Hyperchat Social) or a production company to help alleviate stress. They would do the dirty work while you become the producer and give guidance to the project.
If you are planning to do this production in-house, you would need a few things.
Needed equipment and props

Write a script

Edit the script

Storyboard the video

Shot list- planning the shoot

Casting the right people to be featured

Finding the set and optimal time to shoot (logistics)

Determining application to use for editing

Determining who will do the approval for each step

Checking that the music you're using is licensed for you to use
This is not a setlist you would have to follow, only the skeleton for a standard video. After a solid plan is executed, it's time for the best part…post-production.
Post-production
Shooting and filming videos are considered the easy part because post-production is a beast in itself. You want to allow plenty of time for post-production, especially for videos that would have more editing needs. Post-production includes adding closed captions, text overlays, color grading, audio production, call-to-action screens, and so much more. The more you film, the more time you'll need.
Know what you would need to execute the video, get the footage, and then create the video of your dreams in post.
Promote the Video
Congratulations, you have created a beautiful video that you want thousands of people to see. Time to promote it! Different clips could be used for promotion as a big up to the entire production being shared. Sharing teasers with your audience is a great way to keep them guessing and engaged.
You can promote on the desired platforms you shared and share it on all your media to get more people to your profiles and build from there.
Analyze Your Metrics
You won't know how your video did unless you analyzed your data. What is the view counts? Watch times? Likes? Shares? Each network provides different sets of metrics, so you need to know what they were before posting.
If your focus was brand awareness, your CTA might be a link to your website, and you could view that data to see if you saw an increase in that.
So this is your bible and guide to creating your video marketing strategy. To get deeper into your marketing strategy, head over to our Blog Section to get the 411 on Social Marketing! Contact Atlanta's best marketing social media agency in the Metro, Hyperchat Social!
Prev
The Top 10 Social Media Platforms Your Business Should Be Using in 2021
Boosting on Facebook: What You Need To Know