Fact or Fiction? Social Media Marketing Edition
October 18, 2019
Social media marketing matters. A statement that was once posed as a question is pretty much undeniable now. Did you know that there are 1.65 billion active social media users worldwide each month? To follow that, did you know that a third of internet usage is researching products and brands on social media? Whether you want to increase your brand's exposure or generate leads, people are looking for you online. If you don't create your brand's narrative online, someone else will.
Fact or Fiction? Social Media Edition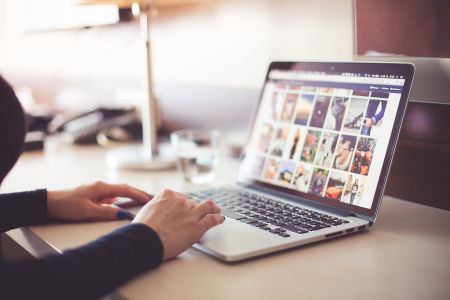 We all know the saying, "With great power comes great responsibility." I'd like to pose that with great power comes great controversy. Arguably, anything that is powerful enough to garner a response out of people always gets people stirring. With such a hot topic, there's bound to be a lot of chatter around what you should be doing and for social media marketing, the response is no different.
At Hyperchat Social, we often hear a lot of the same questions. Here are just a few you may be asking yourself:
"How many times a day should I be posting?"
"Is posting XYZ amount of times too much?"
"Do I need to be on every social media platform?"
"Do I really need to pay to get results from my campaigns?"
And many, many more. But above all, we've seen people conduct their own research to find that there are oftentimes many contradicting answers to their questions. Today, we're going to set the record straight. Keep reading to find out what is fact and what is fiction when it comes to social media marketing!
FICTION: Social media marketing is free.
Even if you decide against running a Facebook ad campaign, sponsoring posts on Instagram or hosting giveaways, social media marketing is never as free as it seems. After all, isn't the beauty of marketing that you can make things look better than they seem to generate a response? Why would marketing itself be any different. Social media accounts may be free, but results never are.
FACT: Social media marketing costs a lot of time, effort, and sometimes $$$.
If you want social media to work for your business, you need to delegate a lot of time and effort to enacting a strategy that pays off. You learn the best strategies for your industry through attempt after attempt. And even then, you learn where to begin from dedicated research. The time spent brainstorming a content calendar, discovering when to post, and photographing your team at a philanthropic event does not go unnoticed. Instead, it's time, effort and money under the guise of a somewhat seemingly foolproof form of marketing.
FICTION: To be successful on social media, you need to be on every platform.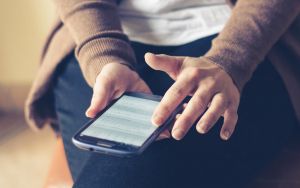 No. I mean, just no. Think of it this way, what if you sold tires for a living. As a tire connoisseur, you want to be in auto shops, sponsoring NASCAR events, a prominent figure of car shows. It wouldn't make sense for you to have a line of shoes at a discount retailer or a specialty sandwich at a chain restaurant. Okay maybe you can come up with something creative, but stick with me here! Bloom where your planted and market where your audience is. If we've already debunked that social media marketing is far from free, why would we encourage you to spend time and money in the wrong place and opportunities?
FACT: To be successful on social media, you need to be where your customer is!
Think of social media as one giant networking event where you have an advantage. You're able to meet people, mingle, and find out what their motives are through their likes and dislikes. Honestly, it's an advantage like no other. You don't need to pay to play the game necessarily, but if you do, imagine how much more powerful your efforts can be. With social media, we can refine your audience by factors you didn't even know were possible. Want to target people who have visited your website recently? Easy. Want to start a conversation with those attending an event in your area soon? No worries.
See, social media platforms like Facebook WANT their platform to work for you. Think of it like this: A fitness trainer loses clients when they don't get the results their looking for. Social media platforms are no different. They're constantly working day in and day out to better their search parameters and I can promise you this, despite controversies, targeting capabilities are only going to improve from here.
FICTION: Profiles are made for broadcasting purposes
Well, yes. But they are good for SO much more! Nobody is going to care about what you have to say if you aren't personal. I mean, you don't love people who only talk about themselves and never ask any questions, right? Yes, post about new product launches! Please post when you get a new employee, people want to see a face behind the brand. If you're doing something it needs to be announced. But you can't ignore the biggest comparable strength social media has that other platforms don't. With traditional advertising, there was never a conversation being fostered. With social media, that changes.
FACT: Social media thrives on interactivity and engagement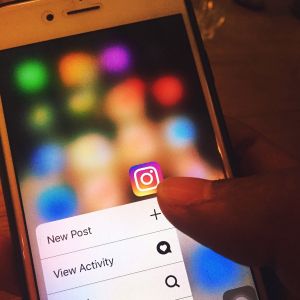 Social media isn't just a free method to insane results. It's hard work, and part of that hard work includes monitoring your brand's activity. We can't stress enough how valuable the kind of insight you can get on social media is. Both positive and negative, one's things for sure: you're going to grow as a business. You'll grow by learning your buyers' interests, by increasing your reach, and by learning the areas you can improve on. Plus, we can't help but add that social media is much more fun when you're communicating with others.
Click HERE to read our blog post on how to increase engagement on social media!
FICTION: To be successful on social media, you need to post a million times a day.
Social media can really be dummed down to conversations. Picture this- if you were doing a sales pitch, would you dominate the conversation relentlessly to convert your prospect? Odds are, you probably wouldn't need to harass them to make the sale and instead, you rely on the moves you've made in the past that work best for you. Same goes for social media! No one wants to be spammed. In fact, posting too much will more than likely hurt you, not help you.
Know your time and place. Want to shoot a quick question out or jump in on a hot topic? Feel free to tweet away! But, just because you wrote 10 tweets in a day doesn't mean you need to send out 10 Instagram posts, too. In fact, we'd recommend quality over quantity any day. Learn what your followers want to see from you, post with purpose, and understand that all platforms have different posting etiquettes.
FACT: You need to have a consistent posting schedule.
Just because posting too much could be harmful to your following doesn't mean you should be too scared to post at all. In fact, that can be just as dangerous. The fact of the matter is, you need to find your sweet spot. Form a consistent, realistic posting schedule for your brand. With today's social media platforms, that doesn't have to be just traditional posts either! Incorporate stories into your strategies on Facebook and Instagram. Tweet out a random thought on the fly. Tag your followers. The more you engage online, the better your posts will perform. Additionally, your validity as a social brand won't come into question. Yes, put time into some hard, thought-out posts, but incorporate the less formal methods of posting too, as it will all add up and develop your social persona.
FICTION: Social media is only good for attracting new clients.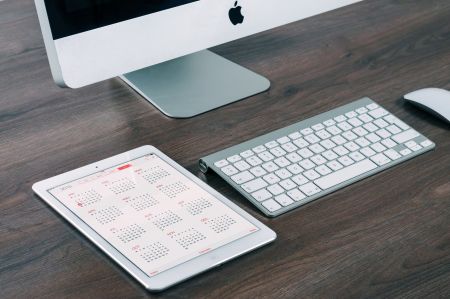 If social media was only good at attracting those unfamiliar to your brand, you'd never maintain a following online! Social media is powerful because you can market your business and impact both current and future customers. Most likely, if someone is perusing your social media online and debating whether or not to do business with you, they're going to fact check you by looking at your past posts. When it comes to current customers or clients, the same goes to them. They want to see validation on why they should continue supporting you. My advice to you? Figure out what pain points you're solving for your customers and convince them that you are the best person they could be working with to change or improve their situation.
FACT: Posting is great for connecting with existing customers, too!
Want to foster a REAL relationship with your followers? Once they click that "follow" button, give them a reason to make them stay. Do you offer coupons or discounts that you can only find if you're watching your social media attentively? Is social media the first forum you send company news too? What is in it for the customer who follows you? As hard as you work to gain more followers, we want to make sure you keep them, too.
When it comes to social media, there's a lot of information to decipher. We hope that this blog post has helped you determine what is fact and what is fiction amongst all the social media myths out there. Leave us a comment if there's anything you'd like to see our team tackle next!
Are you ready to start turning social into sales? Click HERE to schedule a consultation with us today!
Prev
Social Media For Chiropractors
Creating Facebook Lead Generation Ads That Convert