Facebook: Podcasts & Live Audio Rooms
June 27, 2021
Facebook
Podcasts & Live Audio Rooms
Over the past decade, we have seen the rise of podcasts as a medium, especially in the past few years. There are a few media giants like Spotify, Apple Podcasts, CastBox, and iHeart dominating the space, but there may be a new platform to watch out for when it comes to your audio - Facebook.

Back in April, Facebook announced its launch into the audio world with plans for a rollout of both a podcast platform as well as a Clubhouse live audio competitor. As of June 21, 2021, Facebook has officially launched both products for select users. Live Audio Rooms are now available for use starting with public figures and within select Facebook Groups. Additionally, select podcast Facebook page owners can now sync their RSS feeds to their pages.
Facebook Live Audio
With the rise of the app Clubhouse, an audio-only chatroom platform, we have seen copycats of the idea coming from platforms like Twitter, Slack, and Spotify. Facebook is adding to those hopping on the audio bandwagon with its own version.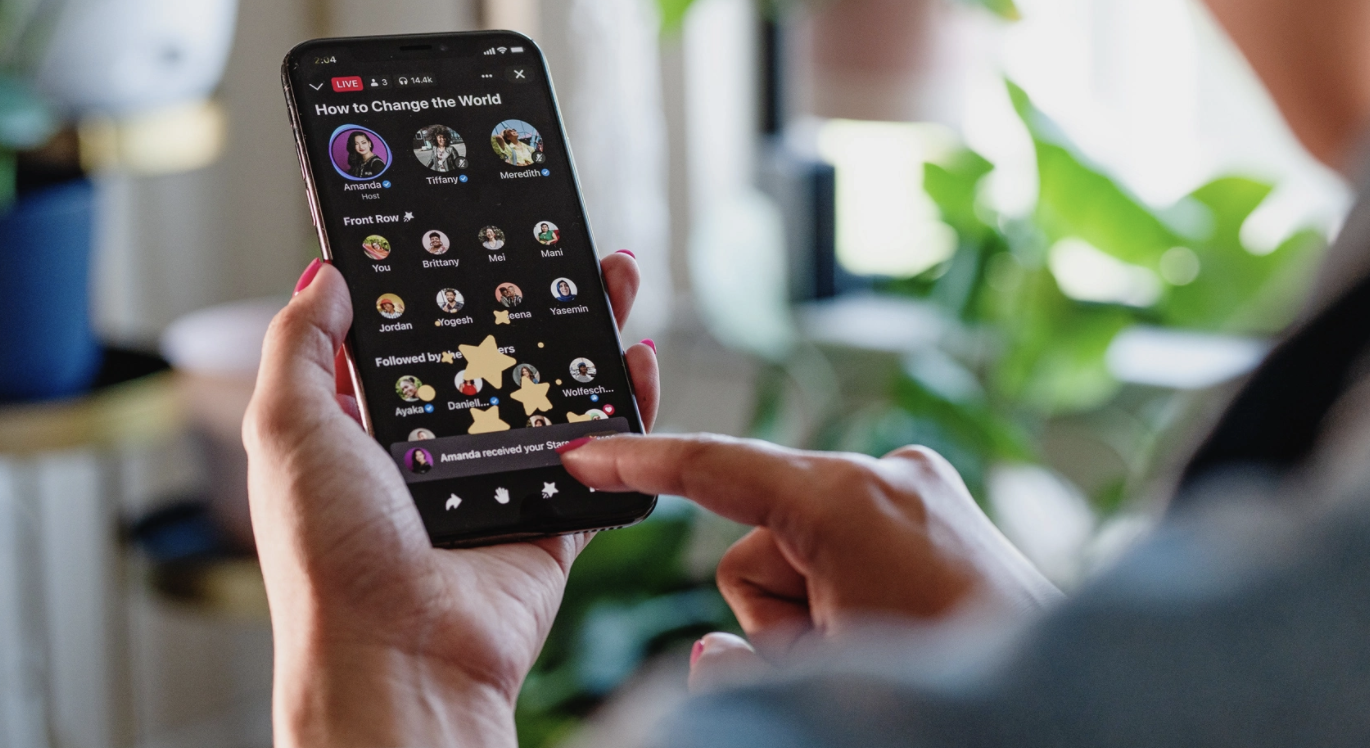 Facebook Live Audio's platform looks extremely similar to Clubhouse's. On the iOS application of Facebook, the only supported operating system right now, the chat room is organized into a tier system. The hosts are in the top circle of the screen, then there is a 'Followed By The Hosts' section in smaller circles, followed by a 'Listener section'. While there is no limit on how many listeners can be in one audio room, a room can have up to 50 hosts or speakers.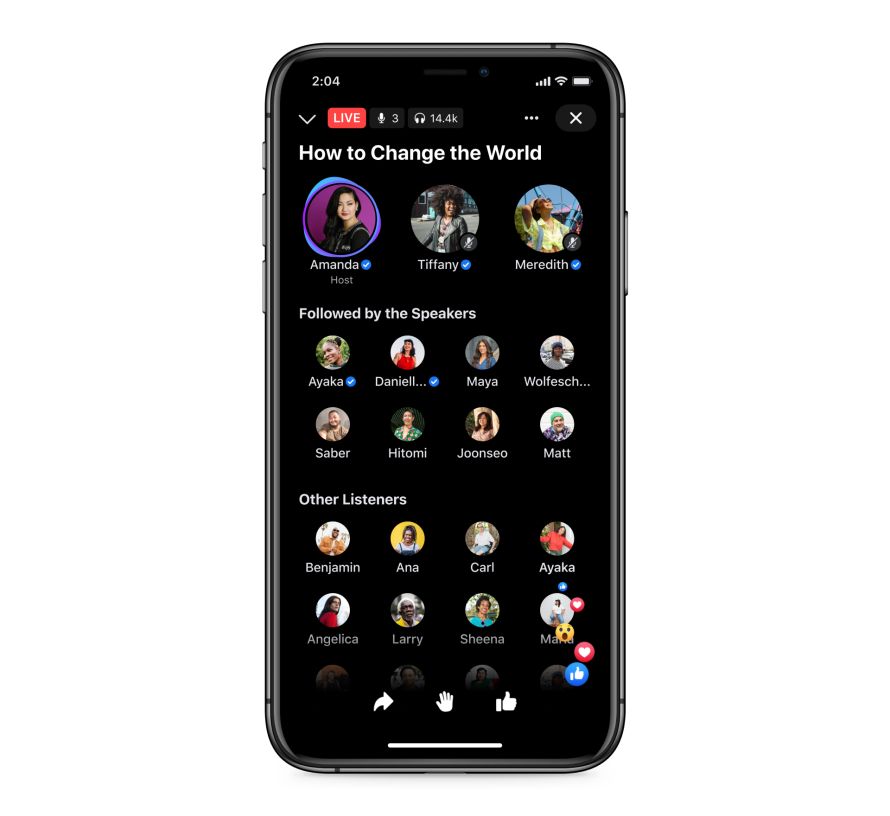 The reactions within the Facebook Live Audio platform are also like the options within Clubhouse. Listeners can 'raise their hand' to signal to the hosts that they have something to add to the conversation. From there, the host can invite the listener to speak.

There are a couple of unique interactions. One is that users can react with a 'like' much like they would be able to on a Facebook or Instagram live. Listeners can also support their favorite creators and rooms by sending 'Stars'. Stars can be purchased in bulk within the Facebook app, or during a live session. By sending a star, users will be promoted to the "Front Row", an exclusive section for those who sent stars. This allows hosts to recognize supporters and maybe even give them a shoutout.
Facebook Podcasts
Along with audio-only chatrooms, Facebook will also join in as a platform where users can listen to their favorite podcast shows. As of now, select shows will be able to link their RSS feeds straight to their Facebook page and Facebook users will be able to play the episodes right from the platform with an internal audio player.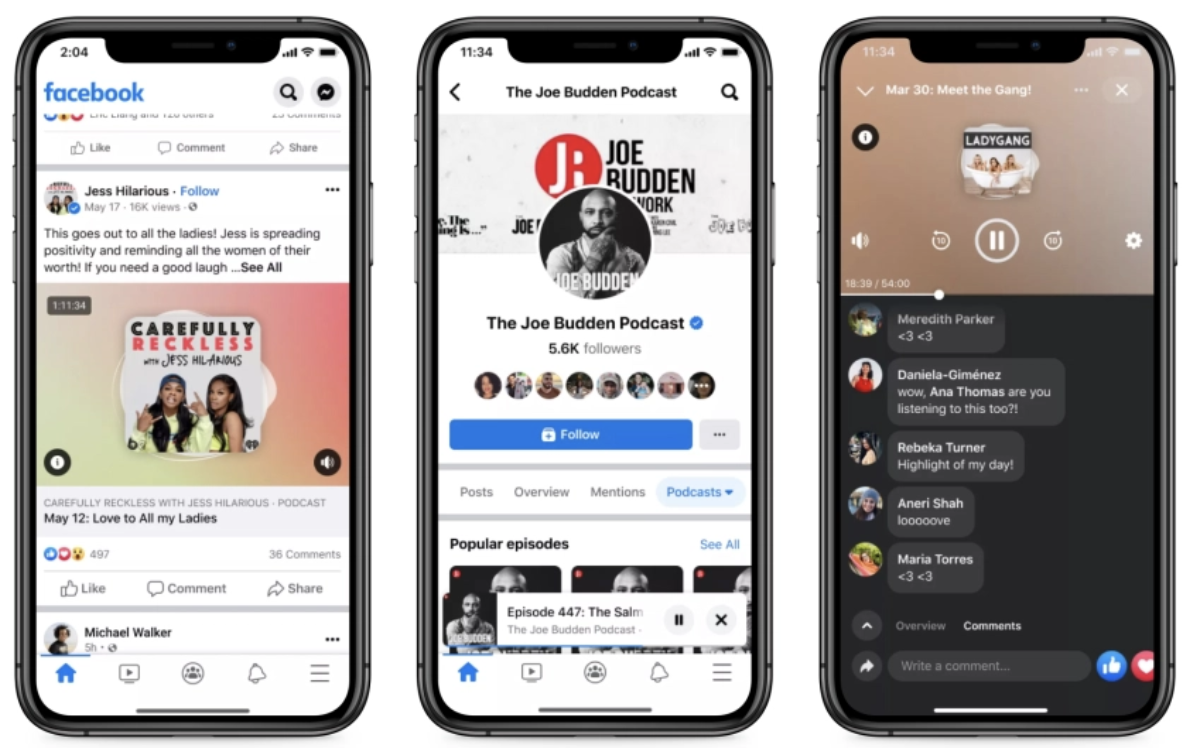 Users are also able to browse Facebook while listening and will be able to continue listening even after the app is closed, much like Spotify and Apple Podcasts. On desktop, Facebook users will be able to use a pop-out to continue listening while browsing the internet. The interface from the backside works very similarly to existing streaming platforms but will use Facebook's large community to its advantage.
Listeners will be able to share the podcast to their profile, share the episode with a friend, and even bookmark your favorite shows so you never miss an episode! Later this summer, look out for additional features, like captions and the ability to create and share short clips of a podcast. Over time, Facebook says there will be more unique social experiences around podcasts that make use of Facebook's best interactive and personalized features.
What do you think about Facebook's dive into the audio world? Tweet us your thoughts @hyperchatsocial! If you're ready to take your business digital, click here to schedule a consultation to learn how we can help you Turn Social Into Sales!
Prev
6 Digital Marketing Mistakes To Avoid
Why a Faster Website Will Benefit Your Business!