Different Types of Videos For Social Media
February 13, 2022
Different Types of Videos For Social Media
It's likely to find a popular video while scrolling through their Facebook, Twitter, or Instagram feeds. Whether or not they watch it is mainly determined by how appealing and exciting it is. Do you wish to revitalize your social media marketing strategy? Video is an excellent method to engage your audience, but determining which solutions would work best for your company can be challenging. Let's have a look at the many possibilities available to you.
Remember that certain sorts of videos do better on social media than others, but what works for one audience may not work for another, so when deciding on video ideas, don't be afraid to change it up and try new things to see what your audience responds to.
Interview and Q&A
Interview and Q&A videos are another great way to engage your audience while also gaining knowledge. You may make videos to interview business owners and influencers in the business, team members, or even customers. While you can prepare the questions yourself, collecting your fans' questions will keep them more engaged.
For solo videos where you speak directly to your audience and answer questions they've submitted, a Q&A style works great. You can either record ahead of time or go live.
You could even make videos that portray a casual (but instructive) conversation session between two or more people, similar to How I Built This. The goal is to demonstrate a free exchange of ideas and perspectives to provide value to the audience.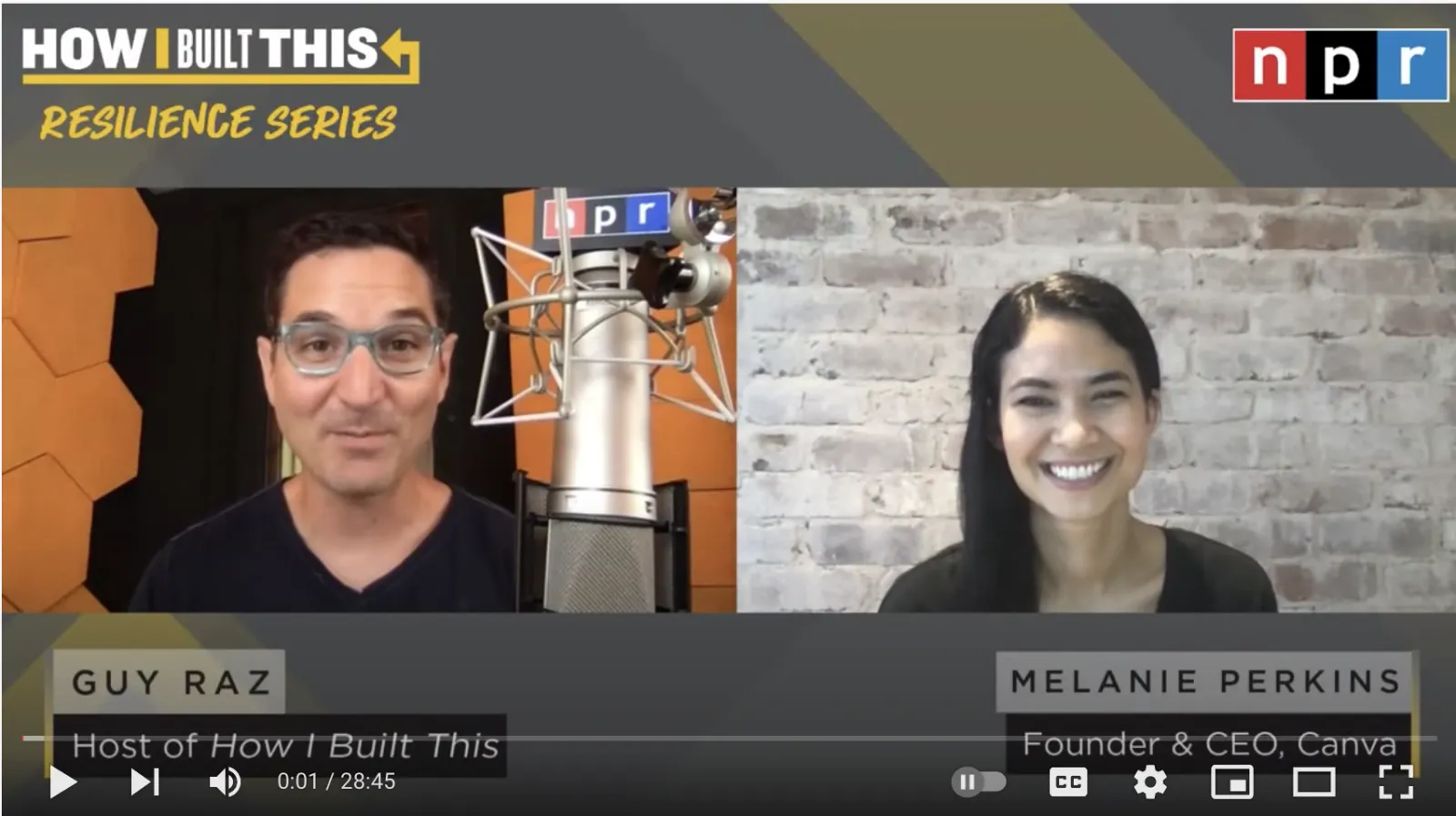 Behind The Scenes
Original and entertaining behind-the-scenes videos can give people a taste of what it's like behind the scenes. These videos are ideal for showing your company's culture and recognizing the people that make it all happen. In other words, they can assist you in humanizing your brand in order to increase trust and enhance your relationship with your audience.
You may give the audience tours of your office or take them backstage at an event you're hosting. You may even show them your personnel in action or the manufacturing process for your products.
For restaurant owners, you could take clips of the most popular dishes. Just like having your own cooking show, showing how they are made.
Product Demo Videos
People's purchasing decisions can be influenced by the correct social media posts. To persuade purchasers, you'll want to publish postings that demonstrate your product's features. Rather than relying solely on product photos, you could begin generating product demo films to emphasize better some of the important characteristics that buyers would find appealing.
You can show an overview of the product for each video, or even highlight a single feature. It will be much more authentic than a video ad, which can appear excessively polished and promotional in customers' eyes because it is a casual social media video.
If you've ever tried to study something online, you may discover that watching videos is considerably easier than reading other types of content. For example, a thorough video on how to build a robot may be easier to process and comprehend than a step-by-step essay.
As a result, films describing how to perform specific tasks provide a tremendous opportunity to give value and engage your audience. According to the Sprout Social 2018 Index, about 60 percent of consumers want to learn something from social media posts.
Start making tutorials and how-to videos that show your audience how to do something in your field. For example, a company that offers cleaning supplies for the home could provide quick recommendations on how to successfully clean specific objects or sections of the house.
Because it's for social media, you'll want to keep them short so that people don't lose interest. This is where things become tough, since you still have to make sure you're communicating the information so that everyone understands.
Social Media Video Tips
We included a few examples of several types of social media videos above. It's also worth noting that each of these can be provided in various ways, so give it a shot. There are a few qualities that all good social media videos have in common that we can learn from to make better films on any social media platform.
Make your video valuable by entertaining, inspiring, or educating people. Educate, entertain, or inspire your audience.
Be engaging in the first few seconds. If your video isn't compelling in the first few seconds, your viewers are likely to start scrolling. Include an eye-catching title card and attempt to capture viewers' attention within the first three seconds.
Make sure your video works without sound before requiring it (most videos on social media are muted until the user chooses to turn on sound). Encourage viewers to tap for sound in the video description or captions if you want them to listen.
Add captions. Many pages have found success with entirely wordless or text-only videos. However, if the dialogue is required, captions should be included so that viewers can follow along.
Keep it short. On social media, short films perform well. On Facebook and Twitter, about 2-3 minutes at most. Although Instagram only permits videos of up to one minute, the 15-second restriction is still a reasonable duration to aim for.
Try a different perspective. Drone or bird's-eye footage, 360° views (showcase your office or restaurant (perfect for Google), Go-Pro action shots...
Make videos that give viewers a unique perspective they would not see just from coming to your establishment.
Allow them to loop. Videos on Instagram and short videos on TikTok loop automatically. Consider this when designing them; you might even want to try a seamless loop that viewers won't notice.
Make an effort to be inventive. There are a plethora of entertaining apps that make it simple to create professional, visually appealing films, particularly for Instagram.
If you are looking to revamp your marketing strategy but need some help, contact us for a demo today to get you started!
Prev
4 Trends You May Have Missed On Social Media
What Is Better? YouTube VS. TikTok