Color Psychology and Social Media Marketing
December 02, 2018
Are you ready to boost your conversions? You've crafted the perfect call-to-actions, created a killer brand, but you still feel like you've missed a step. If you're ready to give your digital marketing efforts all you've got, it's time you played with color!

Why are Colors Important?
Let's face it, design is important in our world. When it comes down to it, we're technically all visual learners. In fact, our brains are made to interpret visual information faster than any other format. Colors break down barriers by instilling a sense of clarity and organization amongst an overflow of distractions. When it comes to digital marketing, I can't think of a better way to make yourself stand out in an oversaturated market.
Did You Know?
92.6% of people believe that color/design is the #1 influencing factor in their purchase decision?
Within the first 90 seconds of initial viewing, we make a subconscious judgement about a product or brand. If you think that's impressive, 90% of that judgement is made based on color alone!
While color impressions are responsible for 60% of the acceptance or rejection of a product, it equates for 80% of brand recognition.
What is Color Psychology?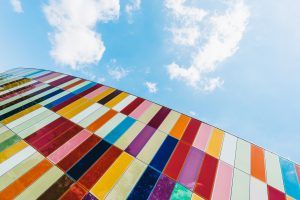 Color psychology is the science of how colors affect human behavior. The colors you choose for your content may seem unimportant, but have you ever thought about how your target audience responds to such choices? Whether it's evoking a nostalgic memory from childhood or instilling an overall tone for the reader, color plays a huge role in your introduction to a potential customer or prospect.
The Color Wheel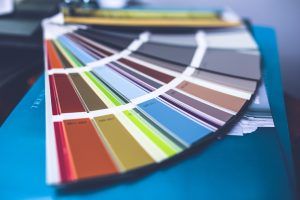 Primary colors: Red, yellow, and blue (These hues can't be formed by combining other colors)
Secondary colors: Green, orange, and purple (Created by mixing primaries)
Tertiary colors: Mix of primary and secondary colors


Red
Red represents energy and excitement. It's bold, youthful, and above all, captures your attention. It's the most intense of all colors, which is why you usually see it associated with call-to-actions online. You want the end user to click on your red button because they want to follow the excitement, and you want them excited about taking the next step with your business. With such boldness, red has the most power in evoking a response from the viewer.
Famous Red Brands: Target, Dairy Queen, Coca-Cola, YouTube, Nintendo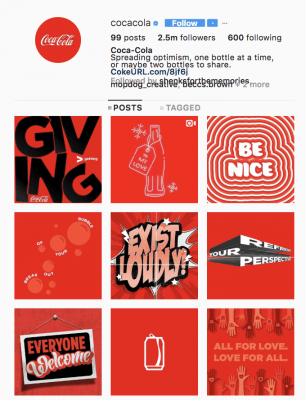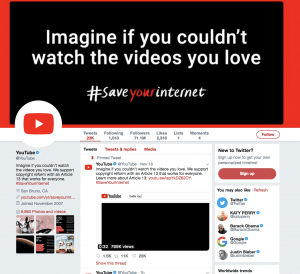 Orange
Do you want to make a friendly first impression? Then orange is the color for you! Orange is cheerful and confident, giving off an enthusiastic and successful vibe to all who lay eyes on it. It isn't as aggressive as red, but is still a great color to use when drawing the eye to something important. It leads users to click on what you'd like them to and works great for the auto and technology based industries.
Famous Orange Brands: Amazon, Harley Davidson, Payless, Nickelodeon, FireFox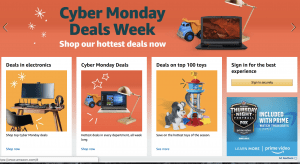 Yellow
Don't you feel warm just at the sight of yellow? Yellow is optimistic, clear, and an example of sunny days and happiness. Yellow is a great accent color to sneak into your design to emphasize the summer season or add a drop of positivity to your message. Include this color in your brand if your main goal is to have a positive impact on your consumers or if you're helping them reach their personal goals. You'll most likely gravitate towards this color with brands offering energy-based products and food.
Pro Tip: Yellow can be overwhelmingly bright, making it a great color to use for warnings. If you want to encourage the viewer, make sure your content is interpreted as optimistic, not as a cautionary sign.
Famous Yellow Brands: McDonald's, Denny's, Best Buy, Nikon, Ferrari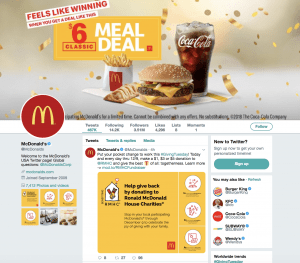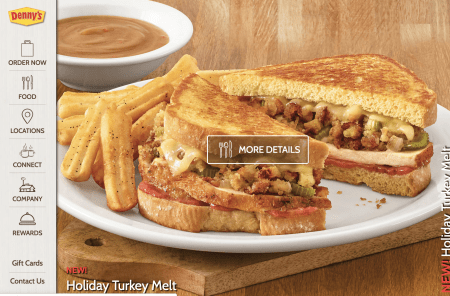 Green
Is it time you "go green"? As I'm sure you've already witnessed personally, green is used to instill peace, growth, and health when branding a company's image. The color can also evoke fertility and generosity, making it a great color for a variety of different causes. Additionally, there's a variety of different green shades you can use, varying from lighter to darker shades. It's also consistently utilized in stores to help customers relax!
Famous Green Brands: Starbucks, Whole Foods, Publix, Animal Planet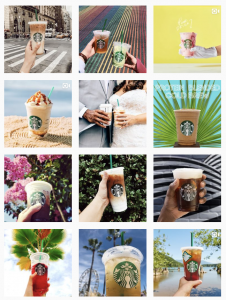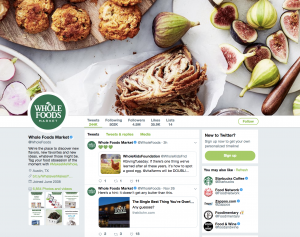 Blue
Blue is a classic color. It assumes a position of trust, dependability, and strength. Blue may not be as assertive as the warmer end of the color spectrum, but it's able to represent stability and harmony in a better manner than any other colors. Although is can be used to evoke sadness and depression, it is a go-to choice when marketing, whether it be used as a total wash of color, or just used to highlight certain things. Did you know that it's the #1 used color on all websites and in branding? Because of the sense of security it is able to create, it's great for banks and businesses aiming to gain a customer's trust.
Fun Fact: Even social media platforms love blue! Have you ever noticed that Facebook, LinkedIn, and Twitter are represented by different shades of this beloved color?
Famous Blue Brands: IBM, Oreo, AT&T, Lowe's, Ford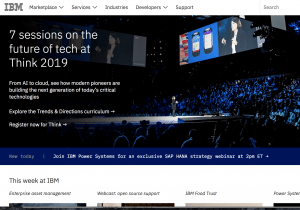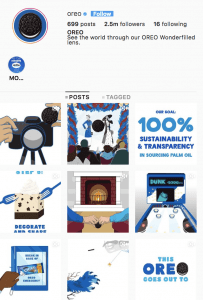 Purple
For centuries, purple has been regaled as a color of royals and this notion is no different today. When viewing purple, one is instilled with a sense of power, wisdom, and spirituality. Additionally, it adds a fun splash of creativity to one's message! That's why it's a favorite to unique brands with a creative flair, as well as those aiming for a sense of luxury. According to psychology, we automatically interpret darker shades with a higher sense of elegance. Knowing this, it's better to choose a lighter purple when wanting to come across as whimsical instead of a darker violet.
Famous Purple Brands: Taco Bell, Welch's, Hallmark, Cadbury, Yahoo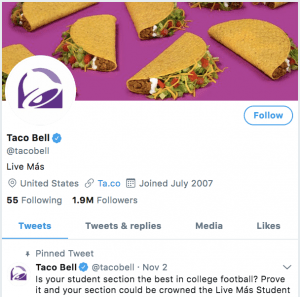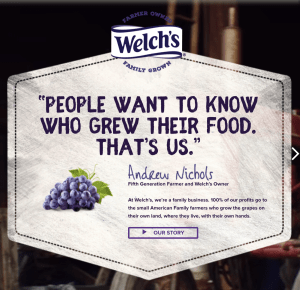 White
Did you know that white is one of the most-used colors on websites? Just think about it. It's easy to read from as a background color and works brilliantly as a highlight to guide viewers to those bright colored call-to-action spots we discussed earlier. White gives off an innocent and clean vibe, which usually allows a company to be seen as good instead of cold or overwhelming. As one of the most popular advertising colors, it's accompanied with a "cool" feeling when seen and is juxtaposed most often with black and its counterpart, gray.
Famous White Brands: Apple, Wikipedia, Mercedes-Benz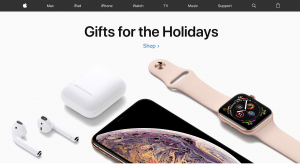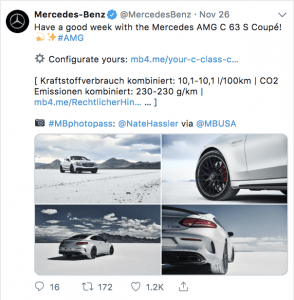 Black
Just like purple, black's ominous darkness makes it both mysterious and sophisticated at the same time. It's a great color to utilize in B2C sales, logo creation, and just plain text. Additionally, it's a perfect color to use frequently and build an aesthetically pleasing consistency to the eye without seeming "over the top". Much like its opposite white, black gives off a "cool" vibe and is the the most popular choice for marketing luxury products. With that in mind, black is a necessity for brands residing in the world of technology, clothing, and automobiles.
Popular Black Brands: Nike, Adidas, New York Times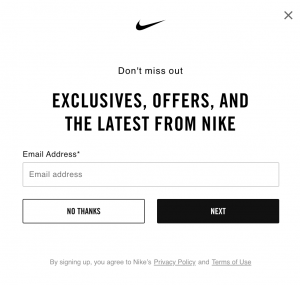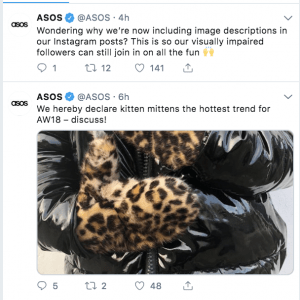 What Colors Should You Use?
Just like with anything else, there are trends to take in to mind when color marketing within social media. It's important to choose what will resonate with your audience, as the colors you select can help or hurt your campaign. Here are just a few of the trends we've seen succeed this year that you may want to try for yourself!
Vibrant Vintage Tones
They say history repeats itself! Currently, vintage styled ads and popular colors from the 80's and 90's are making a huge comeback with popular brands. Some brands have even re-released their products in their original packaging to instill a sense of nostalgia in the audience who has stuck with them since the beginning. Vibrant neon tones make the younger generations feel trendy while making the somewhat older generations reminiscent of their childhood. The only difference now is that these individuals have an income! Try creating a few posts with bolder colors- you never know whose attention you may grab.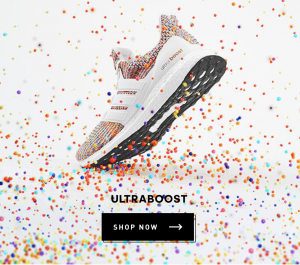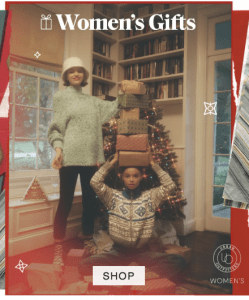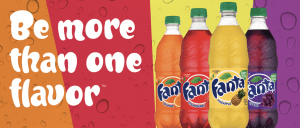 Monochromatic Ads
You may have tried several colors when focusing on your branding in the past, but have you ever tried just one? Turns out that right now, less can be more. There's no better way to get your message across than by taking out the distractions that other colors provide in your marketing efforts. Whether you're simply trying to convey your main message with a text post or want an image to stand out in familiar territory, try making your content simpler to create a more user friendly experience for the viewer.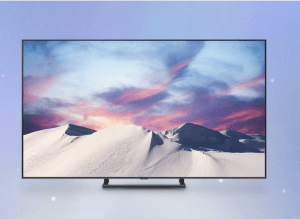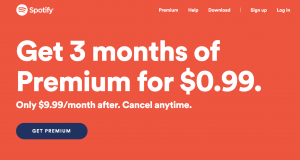 Popular Colors: Millennial Pink, Greenery and Ultra Violet
Want to get really trendy? There's no easier way to find out what's popular in the color world than by checking out Pantone's color and palettes of the year. Each year, they make a prediction of what they believe will be most popular. While Ultra Violet made a big splash in 2018, stay tuned to see what they unveil for 2019! Rose Quartz (or more popularly known as "Millennial Pink"), Greenery, and Ultra Violet are just a few of the most popular shades used over the past three years. Check out what colors are popular within your target demographic to make sure they're catered to in every way possible on your social media.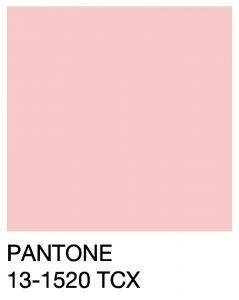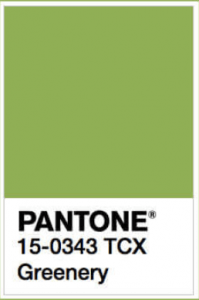 Want to see how we play with color? Schedule a demo with us today to see how we can help you Turn Social into Sales!
Prev
Marketing Tips to Start the New Year Off Right
National Days Everyone Should Be Posting About