Blogging 101: For Business Owners
December 22, 2019
Some questions you might be asking yourself are, "What even is a blog these days?" and "I'm a business owner. How do I properly write a blog?" Well, a blog is nothing more than what you are about to read! You stumbled upon our blog section (Welcome!) and might be looking for more information on what all blogging as a business owner entails. Well, even if you are not the best writer, that is what makes a blog, a blog! Blogs are a great outlet to let your potential and current clients know your backstory. Blogs are the ideal place to make your company and brand stand out from the rest.

Because it is almost 2020, the technology and mediums available for digital marketing have completely transformed the way that business owners can generate leads. In fact, having more creative outlets, such as a blog and newsletter, gives your company a unique, personal and competitive edge. Blogging gives your clients (and potential clients) a personal touch that they probably will not find elsewhere. Your business may have some similar services and/or products as your competitors, but having a blog proves that your company has the personality, experience, and knowledge that other companies may lack!

So, you own a small business. You want it to grow, to soar if you will. But is your website really up to par? Are you connecting enough with your audience? Fear not! We have some pretty convincing reasons for you to start the blog your business needs in 2020. Keep reading!
Blogs Improve SEO (Search Engine Optimization)
And there are statistics to prove it! Maybe they passed your sign on the road and BOOM. They totally forgot the name they saw on the sign. Those people will then search your type of business online and use as many specific words, phrases, and questions to find it. Don't fret, there's a term for this! You may have heard the term "Search Engine Optimization" (SEO) a few times here and there. But do you know what it is and how to improve it?

Improving your website's SEO is doable with a blog! The more content on your website, and the more it relates to your brand, the higher your website will rank in a Google search. Search engines have algorithms, and the way to beat those pesky, and unpredictable, algorithms is to get that SEO taken care of by posting frequent, useful and quality content.
Blogging as a Business Owner Increases Brand Awareness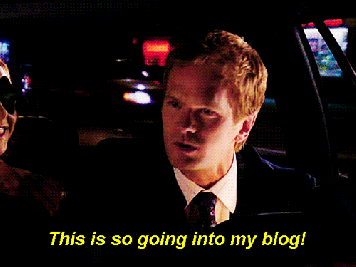 While SEO is a huge factor in the success of your company's website, having a blog also allows you to further reach your target audience and even those drive-bys. The purpose of writing a blog is to relay some form of information that is valuable. Blogs are intended to help someone else or provide them with insight as to what it is you and your business stand for. Your small business advocates for something you are passionate about, so why not write about it? You have worked this hard to get your business moving, now tell us about it! Write about what fascinates you about your industry. Write about trends of the past versus trends of the future in relation to your industry.

The number of topics to write about is endless and being able to produce quality and valuable content will ultimately lead to a huge increase in your website's visitors and even increase how high you rank in a search, making your small business more discoverable in the long run. The best part about writing a blog as a business owner with a mission to increase brand awareness is that your progress is measurable. Being able to analyze the metrics from your blog and website traffic will help you decide which types of marketing are best for your business. As you produce more content and write more blogs, you will be able to see exactly which of your blogs perform best and which type of audience you are attracting most!
Blogging Shows Off Expertise and Your Personal Side
You have an awesome team behind your business, so why not show off their expertise and knowledge? Blogs do not have to be a novel. They do not have to be perfect either! While your business may be more on the technical side, it does not hurt to have a little fun with your writing. Giving your website a personal touch by including a blog section shows your current and potential clients that you are not just technical. It shows that you believe in having a personal, and sometimes humorous, side to your business! Being able to say your business has an incredible blog will not only set you apart from your competition and establish your small business as an industry leader, but you will also build trust with those who are viewing your website, as well as your current customers and clients. It's a win-win!

Blogging Shows You Exactly Who Your Target Audience Is
That is correct! Your blog can help you track your website's analytics, meaning that you can track exactly what kinds of people your business and website are attracting. Evaluating your blog's analytics, such as by tracking them via Google Analytics, is a useful way to identify and define your business' target audience. Your small business needs to have a good web presence, so by including a blog on those tabs at the top of your website, you are bound to improve the number of visits and clicks your website gets! By tracking your website's analytics, you are able to measure what is and is not working for your website. Additionally, looking at analytics is beneficial because you are able to see whether or not your website is up to par—rather if it is living up to today's technological standards and expectations. You will have the numbers to prove it.

Blogs Boost Your Engagement
You have probably heard us talk about engagement in relation to social media. If not, take a gander at this previous blog post. We are all about increasing engagement at Hyperchat Social if you haven't noticed! Social media engagement means interacting with page visitors and influencing them to stay on your page for a while. Blogging encourages your website visitors to stay on your website, click around, and read. Maybe it is just a skim on the most recent blog post, but another blog post happens to grab a viewer's attention. This is what engagement is all about. Engagement and retention go hand-in-hand. Having content that users can engage with on your website improves client relationships. A great way to increase engagement on your website is to implement a newsletter! Having a newsletter that includes click-throughs to your most recent blog post will heavily increase your website engagement.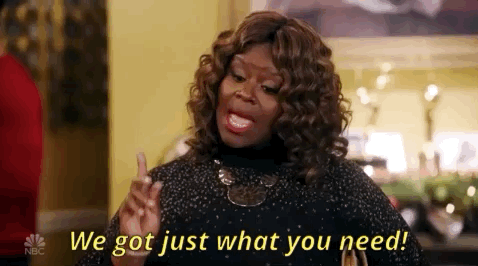 However, it is perfectly fine to start with a blog before you look into starting a newsletter. When you are ready, though, we have your back!

With a blog comes the necessity for a constant flow of content in order to reach that increase in engagement, website clicks and visits, and SEO rankings. There is a plethora of reasons that your business should take on blogging, but these are the top five to take into account when trying to decide whether or not a blog is right for your brand. If you are having trouble with where to start with your company's blog, look no further. Check out this blog post to learn some wonderful tips for crafting your blog to be the best it can for your business!

At Hyperchat Social, we LOVE to blog! Did you know that we can write blogs for you, too? Looking for a newsletter, perhaps? We do those, too! We'd love to learn about how we can help you Turn Social Into Sales. Click HERE to schedule an initial consultation with one of our team members!
Prev
2020 Social Media Marketing Trends to Look Out For
Instagram For Retailers