Blog Writing for Personal Injury Attorneys
December 08, 2019
Why Blogging?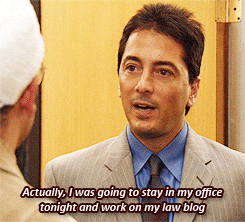 You've worked hard to become the personal injury attorney you are today. You've hustled your way to the top. But does everyone know that? Are they a stranger to your story- your expertise?
It's important to optimize your social media profiles and be active online. With that in mind, it is JUST as important to make your voice known in order to stand out from your competition. Blogs are the perfect resource to accomplish all of the above.
One of the best ways to share your knowledge with the world is to start blogging! In fact, businesses that use blogs get 67% more leads than those who do not. (Source: Hubspot) While this form of marketing may not directly generate leads, it is a great way to catch the eye of potential clients and introduce them to your personality before meeting face to face. If your target audience has been injured recently, they're probably in a fragile state. By having a blog as a personal injury attorney, you're giving others the ability to verify you as a trustworthy source that they can give their verdict over to.

Want to learn more about blog writing as a personal injury attorney? Keep reading to learn the key ingredients to a great blog post in your industry and check out our previous blog posts to learn more about social media marketing and Facebook advertising as a personal injury attorney!
Pick a Topic That is Interesting to Your Reader
Want to know my number one piece of advice to you when picking a blog topic as a personal injury attorney? Make sure that you write about interesting, compelling topics. These will be topics that intrigue your target audience, in addition to matching your expertise. You want to come off as a knowledgeable source of information, giving out the answers a potential client is looking for. After all, isn't that just a taste of what your relationship will be once introductions are made in your office?
This morning, I decided to do a quick Google search to see what was trending in the world of law blogs. One common theme stands: blogs that shed light on trending topics always perform well. To get someone to really read your blog, you'll need to write it on a subject that your prospective reader wants to know. That can be anything from electric scooter laws in your area to the next steps someone needs to follow after getting in a car accident. People come to you for advice, so you should do the same within your blog posts.


Come Up With a Creative Blog Title
The best way to convey your topic to your readers? Create a title that will make them stop scrolling to click on your blog link! Even if your subject matter is full of intriguing information, people need to be captivated by the blog title first and foremost. Once you get people to read it, you'll increase the amount of shares your blog can receive.
Another reason the title is so important is because it is how search engines, like Google, index your post. If it's on a viral topic with a catchy title, you are sure to get a good amount of shares in your area. That's why it's so important to focus on creating a blog that will generate interest, with a good title.

Once you have a killer title, decide on what you want your main keyword to be. Keywords are the words that will help Google connect your blog posts with the people they will be most useful for. Here are a few ways to choose a strong keyword (Source: thrivehive.com):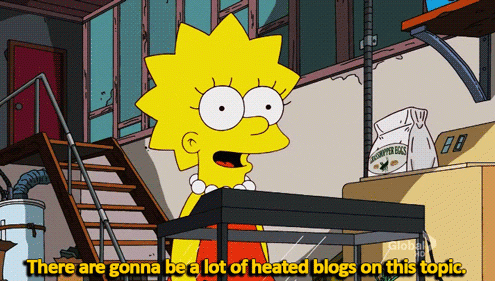 Create a list of words you think your potential clients would use when searching for the blog post you're writing about.
After you've created five to ten phrases, plug them into a keyword tool to find words that are searched for most in your industry. We love using the WordPress plugin YoastSEO. Click here to download it!
Find keywords that receive a good amount of traffic, but are specific. We want to avoid phrases that are only made up of one or two words. Your blog post has a better chance of ranking higher in a more niche search.
Choose your core keyword by identifying the term that has a size-able amount of searches and is relevant to your industry.
Use Images to Compliment Your Blog Post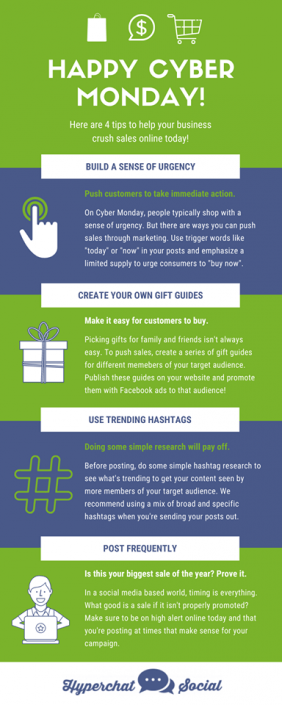 Did you know that blog articles with images get 94% more views? In the past, including an image or visual with blog posts was merely a recommendation. Now, it's mandatory to help your blog post perform well. It's also important to note that when your blog post is performing well, so is your website. We want to help you increase your search engine ranking as much as possible, and this is an easy way to do so.

There are so many ways you can easily incorporate photos in your blog post. For stock photography, there are a lot of free images you can use to correlate with your text. Check out websites like Pexels or Unsplash for great options to find free, high-quality photos for your post. Additionally, you can create a lot of great image based content, too. Do you have any images with your staff that would work to include in your writing? Add those in there!

Another way you can convey information and keep your blog post interesting is by adding an infographic in it. Canva is a great, free tool with a lot of infographic templates that you can customize to match your blog post. They're user friendly to digest and a great image to share on social, especially in promoting the blog itself. Check out a recent infographic we made for Cyber Monday on the right to get a better picture of how you can spice up your article!

Post Your Blog to Social Media
In my opinion, the most important and fulfilling move you can make is to post your blog to social media. Organically, it's rare that your audience will stumble upon your blog post online. They may find your blog tab on your website, but you want to make sure that you are promoting your post in every way you can. After all, if someone is dedicated enough to follow your business on social media, odds are they'll be interested in reading your blog posts, too! Make sure that you post the blog in a timely manner and promote it on your story platforms, such as Facebook and Instagram.
Boost Your Blog Post on Facebook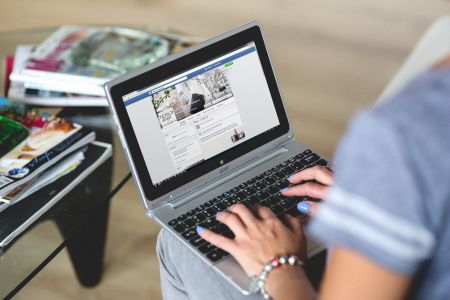 While having a blog forum on your website is great for your SEO, you want to make sure you're taking proactive steps towards getting your post seen by as many people as possible, too. One of the best ways to do this is by boosting your blog on Facebook. Because boosting acts as a mini Facebook Ad, you can select who your post is displayed to. That way, you can get your foot in the door with prospects by offering up a piece of information that is interesting to them. Then, you can build your following online by inviting them to like your Facebook after. That way, your new readers can stay up-to-date with all of the future blog posts you'll blast out online. This will increase your reach, engagement, website traffic, and following in the long run. A little bit of budget goes a long way on Facebook! Check out our blog post "All About Boosting" for more info.

Maintain a Consistent Content Calendar
To continuously stay in front of prospects, you'll want to make sure you create a blog schedule and stick with it. This can be anytime from once a week to once a month. Find what makes sense for your business! What we emphasize is that you create content that is of high-quality, as this may be the first impression someone will receive of your business. The more you post to your blog forum, the more you will look like an active expert in the personal injury realm. We recommend using a scheduling platform to schedule your promotional social media posts on. Additionally, most website platforms offer a scheduling tool, where you can create blog posts in advance and schedule them to be posted at a later date. Talk to your web developer to see what makes most sense for your site!

Repurpose Other Marketing Content
Do you feel like you don't have enough time to brainstorm your blog posts? Not every blog post you write needs to be an independent form of work. In fact, at Hyperchat Social, we're all about making the most out of what you already have. Odds are, you probably have some older marketing materials (think rack cards, previous interviews, presentations, etc.) that you can use to take inspiration from when it comes to writing a blog post. Even if you don't have a lot to rely on, you can probably pull information from past cases you've worked on and questions you've heard from past clients. Think about the questions your clients have asked you in the past. Is there anything that you could use as a topic for a post?

Another great thing about blog posts is that you can use them for other marketing resources, too. Will you be featured in a local media spotlight? Are you sending out your monthly newsletter soon? You can easily fall back on past blog posts to use for inspiration or as a source of credibility.


At Hyperchat Social, we LOVE to blog! Did you know that we can write blogs for you, too? We'd love to learn about how we can help you Turn Social Into Sales. Click HERE to schedule an initial consultation with one of our team members!
Prev
Instagram For Retailers
Facebook Ads for Personal Injury Lawyers