A Beginner's Guide to Google Analytics
October 04, 2020
Without a website in 2020, how is anyone going to find or research your business? Websites are today's modern phone book. Actually, the same could be said about social media platforms, such as Facebook or Instagram. Much like how you change your business to match your customers' needs, you can change your website to better fit your web traffic. In fact, paying attention to your Google Analytics can make a huge difference when it comes to optimizing your site and getting users to convert.
Are you making the most out of the tools Google has to offers to assess traffic on your website? Do you even know where to start? If not, there are a few small steps you can make that can affect your website's performance in a huge way. Let's jump into it! And if you're too focused on other things, you can always schedule a consultation with one of our social media experts and we can tell you how we can take this off your plate for you.
So, What Even IS Google Analytics?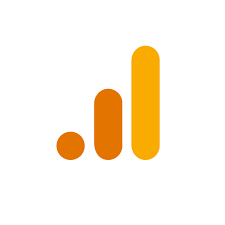 Google Analytics is great for a variety of purposes. Whether you want to increase your marketing efforts, take a look at your website's overall performance, or enhance your SEO ranking, you have found the right tool. This is the premier platform for you to get a full picture of where you can improve your brand online. You can also pull reports for your records to ensure you stay on track. In fact, you can pull reports for a lot of different categories, such as demographics or user behavior. You are able to see who visits your site and then come up with a game plan on how to keep them there. This tool is one of the best ways you can make sure your efforts are working and to increase conversions.
Where Can I Find Google Analytics?
All you need to get started with Google Analytics is a Google Account. In fact, you probably already have one. Do you use Gmail? How about Google Drive, Google Sheets, or Google Slides? If you have an account through one of these tools, you are one step closer to gathering data on your site. If not, you can click HERE to create one!
Below are a few steps you'll follow once the account is created. This includes setting up a tracking code, setting up your web audience, and setting benchmark goals. The good news is there are plenty of step-by-step instructions to guide you through this process.

Why Should I Use Google Analytics?
There are so many reasons you need Google Analytics in your life. Do you have a blog or website for your business? Without a plan, you plan to fail. Google Analytics gives you a way to track your goals and make sure you are achieving them. Not only does it collect incredible data for you to use, but it gives you a way to analyze your customer or client base and pull reports based off of that data.
What Kind of Data is Collected?
The goal of adding Google Analytics to your website is first and foremost, to collect data. People joke about Google knowing everything about us personally. Marketers know that to be true! Google Analytics is meant to tell you who your visitors are and what they are doing on your website. This platform will tell you your number of visitors based off of a set date range, where these users are coming from, and their actual path on your domain. That includes what they click on, how long they stay on certain pages, and when they decide to leave your site. Without this information, you will not be able to find your weaknesses and turn them into strengths.
A Brief Breakdown of Reporting
Once you have set up an account, it typically takes Google Analytics 24 hours to gather data about your web performance. When you first log in to Google Analytics, you will find five different types of reports located in the lefthand column of the home screen. Each type of report has its own dashboard that lets you create a wide variety of audits. Here is a brief breakdown of what each report includes:

Realtime: This section lets you track the activity on your website as it happens. It's great for tracking marketing campaigns that have a time limit. This section is also great to see the effectiveness of a newsletter or blog post.
Audience: This will break down who you are dealing with when it comes to your website. It can break down users by age, gender, and more. It does not matter if you have a lot of web traffic if the users on your site aren't your ideal clients or customers!
Acquisition: This shows you where your users are coming from. This can be useful because it can help you streamline how you funnel traffic. If users are being sent from a paid advertisement, then you know you are getting your return on investment and ad spend.
Behavior: What happens when users are on your site? This will show you their site path and give you insight on how you can tighten up your website. If people are leaving or not spending a lot of time on one page, how can you better meet their needs through your layout?
Conversions: What is the goal of your website? You should focus on getting information and consultations from users so that you convert them from a prospect to raving fans.
Use Google Analytics to Set Up Goals
After you install your tracking code to your website, you will want to create goals for your website so that your reports have a purpose. Once you select 'Admin', you will be able to find 'Goals' under the view column. Setting goals up lets Google know what you deem valuable when it comes to user behavior. This could be when someone enters their information to request a call or when someone makes a purchase. You can make up to twenty goals on your website! So, make sure that the ones you create are a priority in the grand scheme of things. Many of our clients have different goals, so choose what makes the most sense for your business.
What Can Google Analytics Tell Me About My Audience?
In short? A lot. Google Analytics can tell you a whole lot. And you can pull specific reports based off of certain criteria! For audiences, you can find individuals based off of the list below.


Demographics - This data is broken down based off of gender and age
Interests - Google takes a look at the top ten interests of these individuals and exports relevant data
Geo - Where are the users visiting your website from?
Behavior - What are the users doing on your website? What do they typically do?
Technology - What type of device are users viewing your website?
Phone, PC, or tablet? Mobile - Do people view your site mostly on their phones? Is your site optimized for phone viewing?
Custom - What makes the most sense for how you categorize data?
Benchmarking - How do these users help you meet your goals?
Do I Need to Pull Every Report Google Analytics Has to Offer?
Not necessarily. If you have multiple goals, there is a good chance that having different kinds of reports will help you out. The best way to figure out what you should pull is to explore a little. Once you figure out which ones you consistently revisit, you can create a shortcut link to access it easier next time. This will add them to the left sidebar and give you better access moving forward. You can even select the email option to have them sent to you directly. These can also go to other people in or outside of your company. You can even share your Google Analytics data with other users!
Prev
Top 6 Ways to Generate Quality Website Traffic
Converting Facebook Leads into Viable Business