2020 Social Media Marketing Trends to Look Out For
December 29, 2019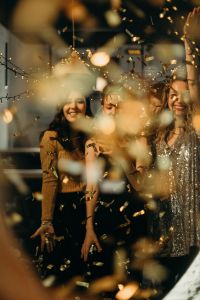 Can you believe 2019 will be over in less than a week? It's crazy how time flies! What a year it has been. 2019 is the year Disney+ was born, Instagram tested hiding likes on posts, the emergence of Tik Tok, and much more. And as 2019 comes to a close, businesses need to be aware of and look out for the new social media marketing trends that will surface in the new year.

If you take a look at the past few years, you'll see that social media has changed dramatically over time. And as time continues on, it will only continue to change as we enter a new decade. Some trends in 2019 will carry over into the new year, but some will most likely fade away into the background as newer trends come about. With that said, here are 5 key social media marketing trends to watch out for in 2020.

#1 Stories Will Continue to Gain Popularity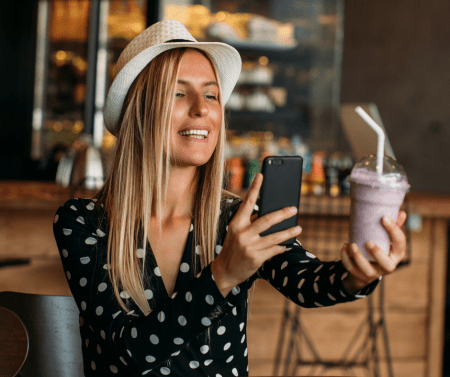 One big social media marketing trend that will carry over into the new year are stories. Stories have been super popular in 2019 and will only continue to gain even more popularity in the new year. Stories, also known as ephemeral content, are short snippets of video or photos that are only visible on social media for 24 hours and then disappear. They first began on Snapchat in 2013, and it didn't take long before Instagram, Facebook, and YouTube decided to hop on the train and add stories to their platforms as well.

Stories are short and engaging causing people to spend countless minutes and sometimes even hours scrolling through them. Over 500 million people use Instagram stories every single day. This type of content appears to be more authentic and real since they are more often filmed in the moment.

Some businesses have already incorporated stories into their social media marketing campaigns. They use them to inform, sell a product or service, and/or to give behind-the-scene looks of the business. It's a great way for businesses to show a little personality behind the brand. And in 2020, there will be even more businesses utilizing stories making it a social media marketing trend. A few benefits a business can receive from using stories include:

Increase in following
More traffic to the website
More engagement
Increase in brand awareness
More sales
Broader reach
There are also multiple features brands can include in their stories that will help keep their target market engaged. Some of those features are polls, quizzes, links, music, gifs, and more.
#2 Heavy Fonts Are In!
In the new year, you might want to consider using heavy fonts when creating your own content. Heavy, simple, easy-to-read fonts can grab the attention of social media users and will help make your graphics stand out. Lightweight and cursive fonts can sometimes be too hard to read and could possibly make your graphics look more feminine. For businesses looking to target both men and women, heavy fonts are the way to go.
A good tip would be to consider using bolded fonts for headers and important information. This will help bring attention to the meaning and importance of your post. Be sure to not go overboard and go too heavy on too many words. This could make your graphic appear cluttered and cause people to keep scrolling. Nobody wants that.
#3 Interactive Content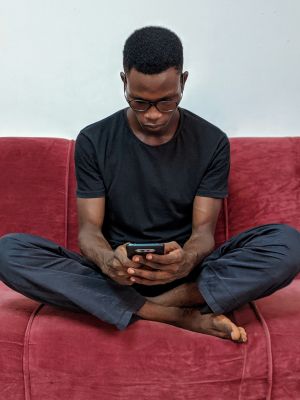 Interactive content is going to skyrocket in 2020. Shoppable posts, AR/VR, Polls, and 360-degree videos are just a few of the types of interactive content out there. It allows social media users to not only view content but interact with it as well, creating a positive user experience. This is going to be crucial for businesses to adopt in the new year. Consumers are not only wanting to see content but are eager for an experience.
More and more businesses will be hopping on this trend in 2020. Retail, for example, is one of the industries that has already taken hold of the shoppable posts trend on Instagram. This gives them the ability to tag their product(s) in their photos. People are then able to see the product's price, as well as, can click on the tagged product which will lead them to another page with more information and an option to view it on their website.
#4 Video is the Future of Social Media Content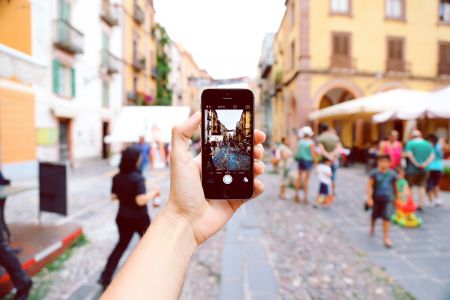 The future is video! Video was a huge 2019 social media marketing trend and is another that will continue to be a big deal in 2020. It's everywhere you look! It's on YouTube (that's a given!), Facebook, Instagram, Twitter, LinkedIn, Reddit, Tik Tok, and more. Video is engaging and tends to capture people's attention. People are more likely to stop and watch a video than they are a post with a lot of words. Our brains can process visual content a lot faster than words. Using video in your business's marketing efforts in the new year will be vital for your business's success.
Not only will video continue to be a big trend on social media, but it will also be the biggest trend in 2020. It is projected that over 80% of social media content will be video in the new year. This will lead many marketers and businesses to shift their social media marketing strategies to incorporate and include video content.

#5 Influencer Marketing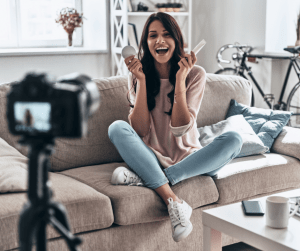 Social media influencers will reach new heights in the upcoming year and become a big social media marketing trend. Influencer marketing is a type of social media marketing that focuses on using an industry leader to promote a product or service through their personal social media platforms. This type of marketing is beneficial for many businesses. People find influencers to be more authentic when discussing a particular brand. Influencers work hard to build trust with their followers which can result in generating more sales for the business they are promoting. Consumers are more likely to buy a product from someone they trust and follow on social media. This is what makes influencer marketing attractive to businesses looking to boost sales and brand awareness.
Although influencer marketing, in general, will be a big trend in 2020, Tik Tok influencers are projected to grow rapidly. Instagram has been the main social media platform for influencer marketing all throughout 2019, but Tik Tok has the potential to rise to the top this upcoming year. The app has gained a lot of popularity this past year, especially with Gen Z.

To sum it up, these five social media marketing trends need to be on your radar for 2020. Keeping up with the latest trends will help your business have a good presence on social media. Make sure to not let your business fall behind. Be up to date, be engaging, be relevant, and be in the know. As these trends are sure to be popular in 2020, there will also be more trends that will sprout we simply could not have predicted. With that said, stay with the trend and always keep a lookout for what your audience is engaging in, and your social media marketing efforts will flourish.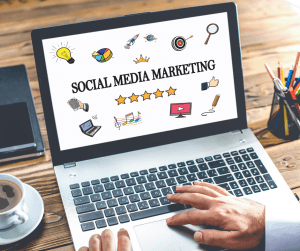 Know that social media marketing is important, but feel like you don't have the time to manage it? No worries, Hyperchat Social can help you with that. Head on over to tryhyperchatsocial.com to schedule a free consultation with us to learn how we can turn social into sales for your business.

Prev
Facebook Advertising for Financial Advisors
Blogging 101: For Business Owners