10 Expert Marketing Tips From the Pros
November 04, 2018
Are you looking for proven marketing tips that actually help build your business? At our 2-day Social Media Boot Camp sponsored by First Trust, we were able to host industry leaders who shared personal marketing tips they used to help them find great success.
Feeling left out? While you missed the chance to win autographed Fran Tarkenton merchandise and hit up the driving range at TopGolf Atlanta, we've gathered some of the BEST tips these marketing experts had to offer!
Want to attend our 2019 Social Media Boot Camp? Stay tuned to mark your calendar for next years dates!
Fran Tarkenton
"Only one person has control of your life. That's you."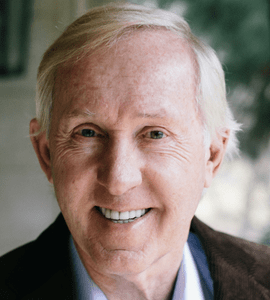 You may know Fran Tarkenton as an NFL Hall of Famer, but if you ask him, he'll give you a different answer. "I'm an entrepreneur, first and always," he says.
Over 50 years in business, Tarkenton has built more than 20 successful companies, all from the ground up. And today, 78 years old, he remains as active and involved as ever, running multiple companies out of his office in Atlanta, Georgia, including GoSmallBiz.com, Tarkenton Financial, and SmallBizClub.com.
At the Social Media Boot Camp, Fran shared how his viewpoint has led him to major success in his business endeavors. In fact, Fran has made more money through public speaking than he ever made playing football. He has always believed that instead of finding his edge he was going to earn it, and stressed us to do the same.
As an entrepreneur, there's only one person who has control of your life and that person is you. Fran decided early on in his career that he wouldn't ask anybody for anything and took control of his own future. By choosing to pursue humility, curiosity and control, Fran realized that it's okay to have a different opinion than others, but to never compromise on his principles.
Ted Jenkin
"What never changes is the power of repetition and frequency. Don't worry about putting too much out there. You can't put too much out there."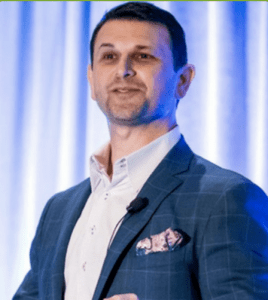 Marketing mogul Ted Jenkin, the founder and CEO of Hyperchat Social and oXYGen Financial, was able to give us the marketing advice that helped him grow his multiple companies, become the weekend personal finance expert for HLN, and act as a featured guest writer for the Wall Street Journal and CNBC.
One of Ted's defining strengths is found in his ability to get leads to sign on the dotted line. In fact, the average financial advisor converts less than 10% of leads that are NOT referrals.
When it comes to acquiring clients, Ted is a strong believer in offering prospects something of value to strengthen the upcoming relationship before even beginning the sales process. For example, the first question a lead may have when contacted for the first time is, "Why are you calling?". When prospects have already shown interest previously by providing some personal information in other avenues, your attempt is much warmer than a cold call. Instead, you're simply catching up with them with information you can actually discuss.
When it comes to these follow up interactions, Ted's largest advice is to never give a lead the opportunity to say "no". Instead of asking a prospect, "When are you free next week?", try something more decisive! It's much harder to decline a question like "What works better for you?".
Above all, you'll never retain a lead by giving up your pursuits. When it comes to marketing, you can never put too much out there. Consistency, repetition and frequency are Ted's 3 keys to getting leads to sign on the dotted line.
Lynn Smith
"What does the average joe consumer want to see?"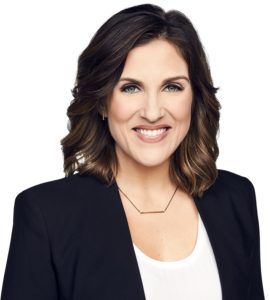 Lynn Smith, the anchor of HLN's Weekend Express with Lynn Smith, knows how to grab the attention of a target audience and make the move to TV news contributor. At our boot camp, Lynn was able to share personal insights by uncovering the right way to pitch a story, and even further, how to present them in front of the camera.
Her biggest piece of advice to becoming a TV personality? Lynn shared that, "You have to be charismatic. You have to have a presence about you." Earlier in her own career, top talent at NBC told her that she had to be true to herself to succeed. At the end of the day, anything can be learned but nobody can be you.
When it comes to making the move to tv news contributor, the first and largest part is getting in the door with the perfect pitch. The best way to get your pitch read? Lynn loves seeing pitches that are concise, directed and show credibility. Don't just ramble on about a topic! Choose something interesting to a large audience and offer up some sample questions that the news anchor can come back with! Even further, include links to your prior TV experience if you have any.
What is the show's style? How is the host? These are all things to reflect on when forming your pitch. Getting in the door is the hardest part of this process, but once you're in, make sure you build a relationship and make an impact by contributing valuable content.
PRO TIP: Doing a remote interview for TV? Make sure to test your connection beforehand! Prepare with the right lighting, a clean environment, and dress for success. Wear what looks good on you and most importantly, know your personal voice.
Pat Woelfel
"If you're not leveraging LinkedIn, you're wasting your time."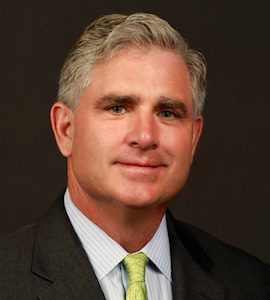 At First Trust, Pat uses his expert marketing knowledge to lead their digital and social media consulting. His primary focus is coaching and training financial advisors on LinkedIn, social selling, generational reach, and brand building. As his description suggests, Pat has seen how impactful social media can be in today's digital environment.
Pat shared with us the many features that LinkedIn offers that most users don't utilize to the fullest. On a broader scale, he was able to reinforce how important both professional and personal branding is when presenting oneself. Who is your target audience? What are their challenges? Most importantly, what sets you apart from your competition?
When it comes to LinkedIn, Pat says that anyone should be able to look at your LinkedIn profile and understand your brand. Branding is both textual and visual, so it's important to keep a fluid momentum between one's social accounts and website. With LinkedIn's Sales Navigator, the platform has become an even more powerful business development tool. By being able to integrate this feature with a reputable, professional image, you can be able to grow your business better, smarter, faster.
Lee Heisman
"Podcasting is in the 1st inning of a 9 inning game."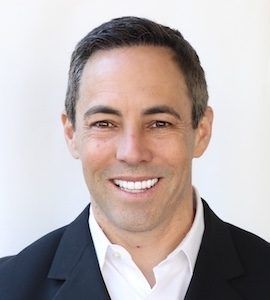 Have you ever considered starting your own podcast? We heard from Lee Heisman, owner and CEO of Savant Comprehensive Technologies and co-host and co-founder of The Shrimp Tank, a national podcast for entrepreneurs franchised in 9 states currently.
The Shrimp Tank has had great success in using this modern day tool to bring in business and Lee was kind enough to share some of his tips with us!
Even though The Shrimp Tank is a podcast for entrepreneurs, Lee includes fun "icebreakers" to keep this form of entertainment exactly what it is. Games like "Hot or Not?" and "Plead the Fifth" can be made to be industry-related, making them a fun way to spice up any episode.
Maybe the content ideas come easy to you, but how do you generate a revenue? When it comes to podcasting, you'll be entering "the first inning of a nine inning game." Making a successful podcast takes dedication! Know that the best hours for business aren't 9:00-5:00 and be willing to commit to early coffees and late dinners. Additionally, how can you help out someone you want to do business with? Know how your background can benefit others and use it to your advantage.
Pro tip- You can tell who's serious and who's not by their podcasting room. If you're ready to get serious, an investment towards a proper studio will pay for itself!
Laura Ferrari
"What do you want to achieve on social media?"

You've been posting on social media, but where are your results? Laura Ferrari, co-host of the national podcast The Social Commute and Senior Vice President of Hyperchat Social knows exactly how to craft the perfect post, measure success, and generate engagement with the right tools.
When it comes to posting to social media, ask yourself, "What do I want to achieve?". Whether you're driving traffic to your website, selling a product, or building brand awareness, there are different practices for each goal. Judge your posts off of your objectives and use your data to determine what works for you.
Likewise, Laura knows how important it is to tailor your content to suit each network. Hashtags, emojis, and post length requirements are just a few factors that play into the effectiveness of a post on different platforms. For instance, 74% of users get their news from Twitter while Instagram is reserved for high-resolution images, quotes, and stories.
PRO TIP- Need help finding stock photography? Check out Pexels, Pixabay, and Videvo for free images to strengthen your branding!
Want to get an expert branding opinion on your business? Schedule a demo with us today!
Rebecca Frosch
"Make someone stop scrolling with your Facebook Ad."

As Senior Vice President and mastermind of Facebook Advertising at Hyperchat Social, Rebecca is no stranger to using what is known as the most powerful and under-priced marketing tool at the moment. During her session, we learned how to drive massive lead volume through Facebook Ads and launch a campaign of our own!
While Facebook's algorithm has evolved over the years, it's important to know that today, Facebook rewards content most likely to produce person-to-person engagement, or meaningful interactions. This minimizes the amount of organic reach your company page has, requiring you to "pay to play".
When it comes to creating an ad of your own, make sure you know your goal so you can form it with an objective in mind. Install the pixel, or the piece of code on your website that allows your site to track conversions, so that you can deliver ads to a warm audience.
After defining your audience by using filters and demographics, create an engaging graphic that grabs the end user's attention! This is the most important part of the process, as it's what gets someone to stop scrolling.
PRO TIP- Use bright backgrounds to make your Facebook Ad pop with little text for the best delivery.
Don Dodds
"Keep your focus on Page 1."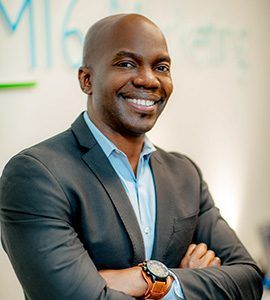 Did you know that 91% of Google users never look past page 1 when searching for something? In a market like this, there is an incredible challenge to make sure your business ranks high. Don Dodds, the managing partner and chief strategist at M16 Marketing was able to give us expert insight on how to conquer this definitive struggle.
M16 works with small businesses, startups, large companies and major brands to help transform the way they approach digital marketing. When it comes to the latest trends, best practices and strategies to drive qualified traffic and leads, Don revealed that the best ways to get to page 1 are through paid search, organic search, and local search. We got some hands-on SEO experience by using some of M16's marketing tools, like testing our websites with their SEO Report Card tool (Want to know your score? Give it a try!).
PRO TIP: Get creative with your call-to-actions! Remember that people are intelligent when creating a funneling process. If "click here" or "learn more" is obvious, change up your messaging!
Greg Abel
"When it comes to marketing, get right to the fish you want to fish for."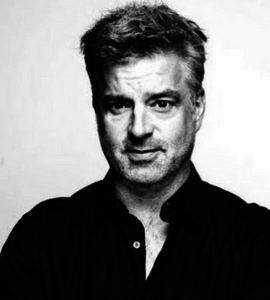 How do you define authenticity? After over a quarter century of marketing storytelling, Greg Abel, Head of Strategy and Account Management at TailFin Marketing, believes authenticity means "true to oneself or the person identified." There's no doubt that authenticity is critical in storytelling- but can you learn it? At our boot camp, we learned that we can through Greg's straightforward tips and everyday examples.
Greg suggests defining the various target audiences you serve and "get right to the fish you want to fish for". Fully understand who you're catering to by defining these personas beforehand and know what sets them apart. Once this is accomplished, you can know how to best solve their needs and find your personal voice.
When it comes to finding your voice online, Greg says that "you can't sit in the same chair as someone else when playing musical chairs." In clearer terms, you must set yourself apart! When crafting your marketing campaign, figure out the standard terms businesses in your industry describe themselves as and decide to use a unique descriptor instead.
PRO TIP: Don't use a five-dollar word when a fifty-cent word will do! When writing, come up with sentences in the voice of an adult, teen, and child. How do you want to sound? Oftentimes you find a middle ground, but it's important to maintain a consistent voice.
Steak Shapiro
"There's never been a better time to promote a brand."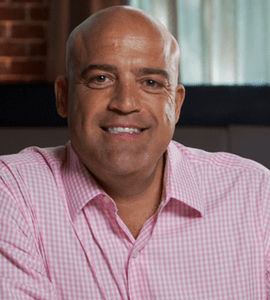 Steak Shapiro is one of the most respected and dynamic personalities in Atlanta. Along with being the longest running radio and TV host in the city, he has also served as CEO and founder of two of Atlanta's most popular media companies. According to Steak, "every brand and company has a story." During his session, Steak magnified this concept by applying it to marketing in relation to connecting with real audiences and driving traffic efficiently on digital and social channels.
Steak built his businesses on passion and is known as "the man, the myth, the hunger". But how do you break through an unbelievably cluttered market?
Steak has found that the #1 way to get in front of a consumer is through great storytelling in a dynamic fashion. In his experience, video is the best way to do so. Though it sounds intimidating, you don't need to make any crazy investments into creating a personal brand in today's digital landscape! You can make something pretty high quality with inexpensive tools, like a Gimbal, and some tutorials on YouTube.
To create a personal brand that succeeds, it's important to maintain a cadence with your audience by doing things regularly that interests them. What makes you special? Great content is allowing your audience the ability to see themselves on screen.
Ready to get started? There's never been a better time to promote a brand.
Prev
Millennials: Marketing to America's Largest Generation
How To Protect Yourself From The Recent Facebook Breach